The veterans of Lviv football got help from Lviv regional association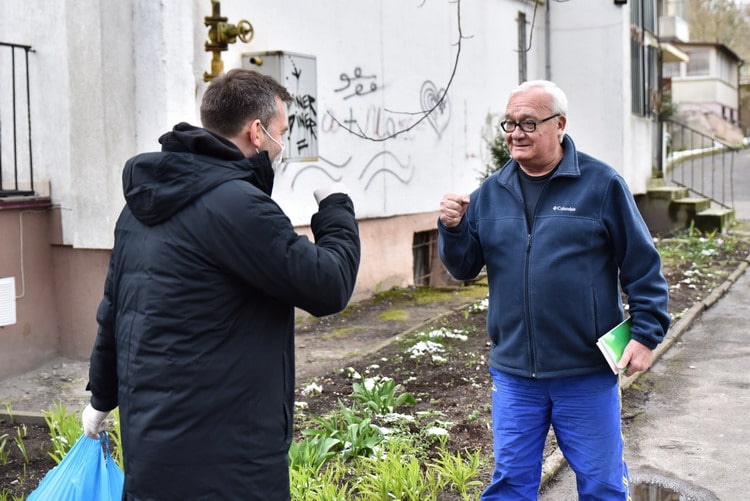 On the initiative and with the personal financial support of the head of Lviv regional football association Oleksandr Shevchenko, the veterans of the region and their relatives - a total of about fifty people - received a help during the quarantine period.
Among them are ex-footballers, coaches, referee observers, sports historians.
Photo by Mykhailo Pakholyuk
Initiative group of the staff of Lviv regional football association took carefor everyone to get product and hygiene kits.
Recently representatives of charitable foundation «Ridni» with the assistance of Oleksandr Shevchenko passed to doctors of Lviv regional hospital located in Vynnyky, personal protective equipment - medical suits, bathrobes, masks, respirators, gloves.
Photo by Mykhailo Pakholyuk
We also reported on the activity Chernihiv, Dnipropetrovsk, Odesa, Ternopil, Zhytomyr, Kirovohrad, Zakarpattya, Khmelnytskyi, Chernivtsi, Ivano-Frankivsk, Sumy, Kherson, Luhansk, Rivne and Poltava regional associations, football association of Of the Autonomous Republic of Crimea, Association of Football Veterans of Ukrainewho supported the UAF initiative to tackle the spread of coronavirus.