Kherson Regional Football Association has joined the work of a single anti-crisis staff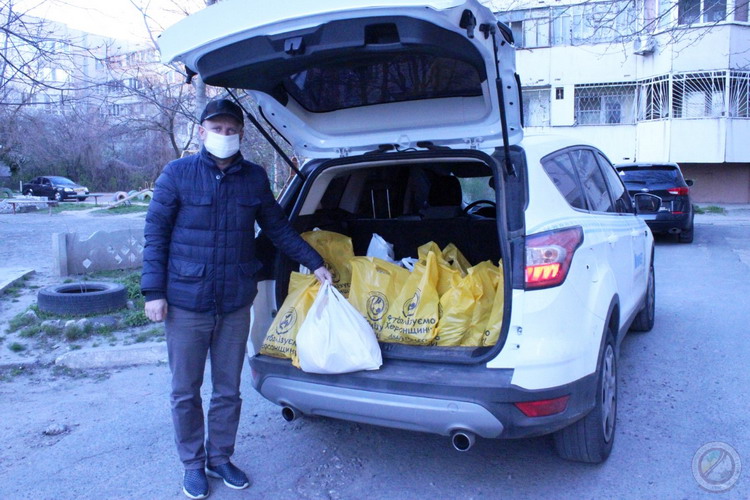 The coordination headquarters of the Kherson Regional Football Association, established in support of the UAF initiative to combat the spread of the COVID-19 virus, is actively continuing its work.
HOAF Coordination Headquarters joined the work the only anti-crisis headquarters in the Kherson region, which provides quarantined humanitarian aid to people at risk.
The HOAF car delivered food to socially vulnerable groups of the population. Usually these are elderly, difficult to walk, disabled people.
The only anti-crisis headquarters of the Kherson region expressing gratitude to the Regional Football Association for their assistance.
Photo by hoff.ks.ua
Recall the car HOAF transportation is performed daily workers of the Kherson regional infectious hospital them. GI Gorbachevsky. In addition, the HOAF provides assistance to football veterans in the delivery of food and medicine.
We also reported on the activity Chernihiv, Dnipropetrovsk, Odesa, Ternopil, Zhytomyr, Kirovohrad, Zakarpattya, Khmelnytskyi, Chernivtsi, Ivano-Frankivsk, Sumy, Luhansk, Rivne, Lviv and Poltava regional associations, football association of Of the Autonomous Republic of Crimea, Association of Football Veterans of Ukrainewho supported the UAF initiative to tackle the spread of coronavirus.