Yevhen Konoplyanka: I would give everything to Ukraine to win Euro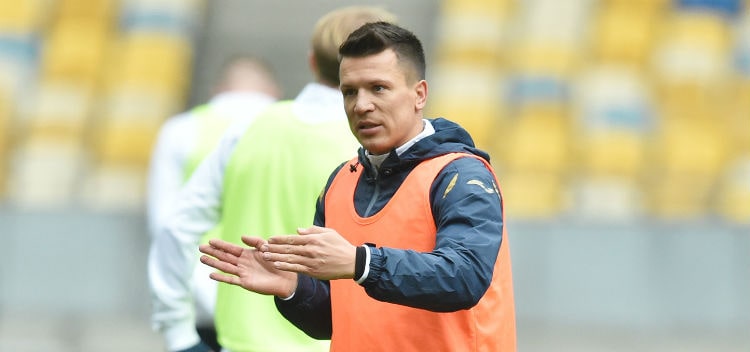 Shakhtar Donetsk and Ukraine winger Yevhen Konoplyanka took part in UAF #GOnline project opening edition on Instagram, where he answered live questions from fans, spoke about his quarantine routine and Euro-XNUMX, and explained why he supports Manchester City.
About quarantine
- I'm not bored being on quarantine. What am I doing at home? The first is playing with my children. You have to figure out what to do, otherwise they will sit on your head.
The second is keeping myself fit. The third is cleaning the apartment. The fourth is preparing food. I rarely did this before, but I've got it. And the fifth, I take my laptop and watch movies and series. Or playing on the Playstation. Although all this also gets annoying to me then, so I want to go somewhere, but it is necessary to observe quarantine.
About Euro and national team
- I would give everything to Ukraine to win Euro. This is the dream of any player. I would like to feel these emotions. If you do not believe in miracles, then there is no place for you in football. Everything is real.
When playing in the qualifying, at first only we believed in ourselves, then everyone began to believe in us. When everyone believes, it is difficult to break us. Mauro Tassotti and Andrea Maldera, Andrii Shevchenko's assistants, though they do not know the language, but they are like our own. They speak English. We have a very warm atmosphere in the team.
About Zinchenko
- I'm supporting Zinchenko. When he was not in Man City, of course, I supported Liverpool. When I was in contact with this club, its representatives came and left a very positive impression. After that I started to support even stronger for the Reds. They were doing all possible for my transfer to Liverpool. Respect to them. These are incredible emotions. I was already one footed there in England. That is why I love this team. They've been impressing me all the time. However, when Zinchenko moved to City, I began to support this team.
About the father-agent
- There were a lot of calls from different agents during my career, so as a result I asked my father for help and gave him all these numbers to call him, and he filtered it all and let me know who to talk to. For a long time I was an agent myself, but then realized that it was difficult.