Caring for veterans from the Lviv Football Association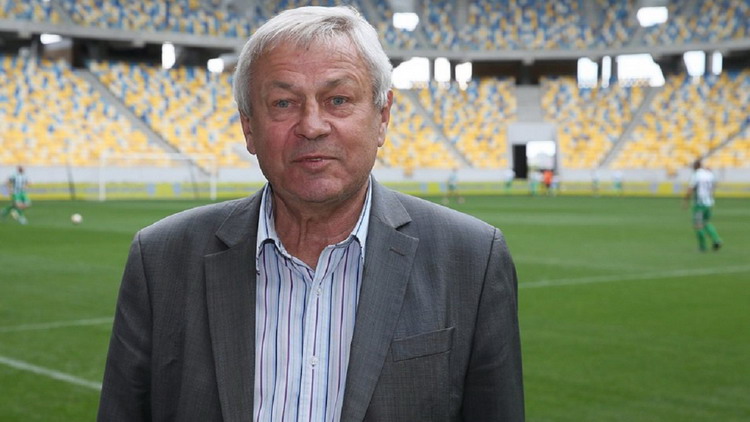 Representatives of the Lviv Football Association continue to assist veterans of football in quarantine. In particular, 64-year-old Viktor Burmistrov was left unattended.

"In my youth I was active in sports - not only football, but also volleyball and athletics. He argued for the double of the Carpathians in Lviv, also played for Yavoriv at the oblast level. Unfortunately, I had to end my sports career due to a serious knee injury that still has not rested. It is necessary to undergo a long course of treatment, to regularly make cheap injections. LAF Chairman Oleksandr Shevchenko helped me buy the medicines I needed. I am truly grateful for your help », - said Victor Burmistrov.
Victor Burmistrov. Photo by ffl.org.ua
Earlier in the quarantine period assistance received veterans of the region and their relatives - about fifty in all. Also, the leadership of the association has financially joined in carrying out a complex operation of veteran of the Lviv Carpathians and Kharkiv Metalist Rostislav Potochniak, which will take place in the coming days. 72-year-old Rostislav Potocnyak doctors have to replace the hip joint.
"I am in hospital for the third day. Talking to the doctors, they assured that the surgery scheduled for next Tuesday should be successful. In the future, it takes me about two months of rehabilitation, I need to develop an injured leg. It is nice that Alexander Shevchenko cares about veterans. I feel that they remember me. Thank you very much for your support and help, "- Rostislav Potocniak noted.
Recall that assistance from LAF receive local orphanages and 8th Clinical Hospital of Lviv.
We previously reported on activities of Chernihiv, Dnipropetrovsk, Odesa, Ternopil, Zhytomyr, Kirovohrad, Zakarpattya, Khmelnytskyi, Chernivtsi, Ivano-Frankivsk, Sumy, Kherson, Luhansk, Rivne, Poltava and Volyn regional associations, football association of Crimea, Association of Football Veterans of Ukrainewho supported the UAF initiative to tackle the spread of coronavirus.