Latest PFL Club News: Mynai charity, Inhulets and Veres plans over the stadiums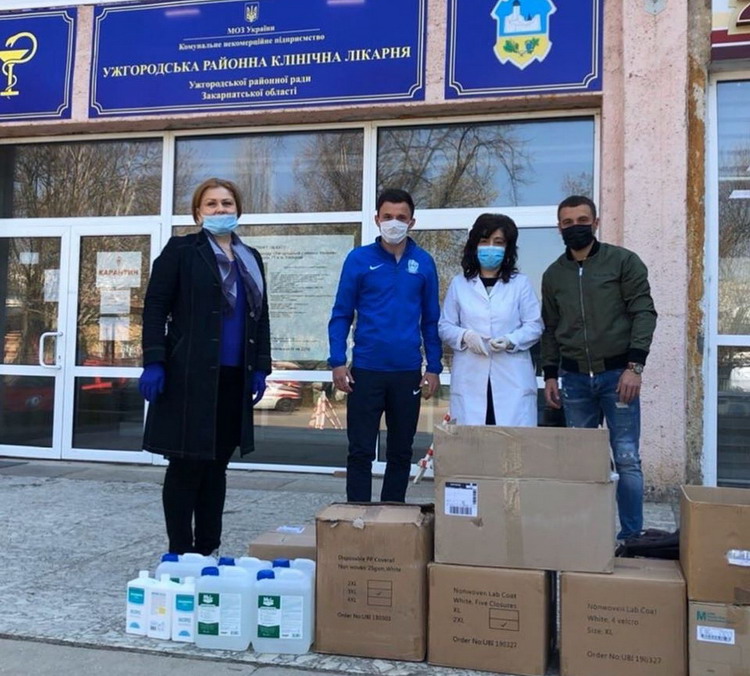 PFL clubs have joined the initiative of Ukrainian Football Association and provide strong assistance in combating the spread of the coronavirus and overcoming the effects of the pandemic.
In particular, one of First League leaders and semi-finalist of Ukrainian Cup, FC Mynai purchased the necessary equipment for the staff of Uzhgorod regional hospital, also assistance was provided with personal protective equipment for doctors of the regional infectious hospital, and in the framework of a volunteer initiative the product was distributed to penitentiaries, people with disabilities and low-income families.
All PFL Ukraine teams are quarantined as required, but club work continues. In particular, Inрulets has already decided on an arena where it will host rivals if they get promoted to Premier League. It is about Meteor stadium in Dnipro, meanwhile arena is Petrove has been in the midst of construction work. One of the leading players of Inhulets, Vladyslav Lupashko, said that the coaching staff made sure that each of his teammates received individual tasks. Everyone tries to do them carefully, which allows to maintain physical conditions. Although Lupashko does not hide that he misses the work with the ball very much.
As for the representatives of Second League, the first meeting of Veres new Supervisory Board took place online. The members of the board unanimously supported the decision of the shareholders' meeting to appoint Vitalii Androshchuk as the club's CEO. Meanwhile, the reconstruction of Avanhard stadium in Rivne is underway.
The players of Alliance, one of the leaders of Group B, the recent quarterfinalist of Ukrainian Cup, also believe that soon the onset of the coronavirus will be stopped and the championship will be fortunate to finish. The head coach of the team Yurii Yaroshenko has already decided on both performers who are ready to defend the honor of the club in the second part of the season. Importantly, several key players who had been injured in recent months have recovered.