Vyacheslav Shevchuk: I remembered the best all matches of Ukrainian national team in Lviv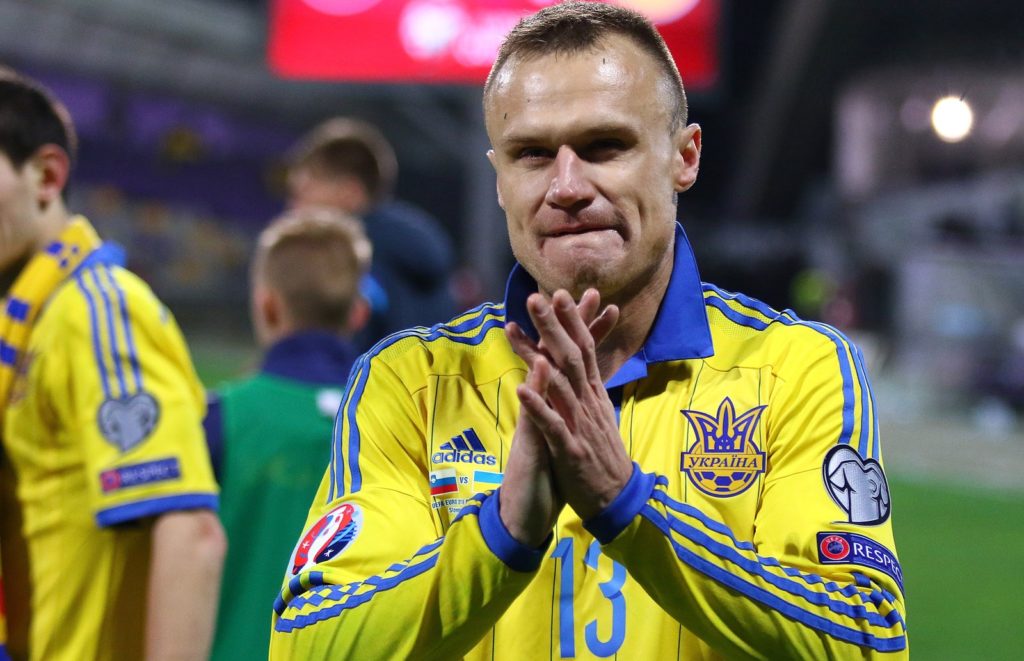 Former player of the national team of Ukraine Vyacheslav Shevchuk, who played 54 matches foe blue-yellow and now represents national team of Ukraine among veterans, participated in the #GOnline project, answering the questions of fans on UAF's Instagram page.
- Vyacheslav, do you want to continue your coaching career?
- Yes, I would. But at the moment I'm focused on working as a TV expert.
- Maybe you would like to take a seat in Shakhtar sometime?
- Every soldier dreams of becoming a general. I have such a dream. But I need to work and develop, I need to succeed in a small team, so that I can be noticed that I am worthy of an invitation to a club like Shakhtar.
I only want to work as a head coach. These are my ambitions. If I agree to work as assistant manager, it would be only a specialist with extensive experience, such as Mircea Lucescu or Yurii Semin.
- What is your most memorable match in career?
- For me, this is the 2000 game at Highbury against Arsenal in the Champions League. I remember we got to the warm-up 30 minutes before the match and the stadium was empty. But then it was totally full. We were wondered what high quality lawn was on the stadium. The Arsenal had a brilliant composition, solid stars. Oleh Luzhnyi also played against us, we were familiar with him in the national team. There was a good match, we were ahead in the game, but happened a red card, and in the last minutes we conceded twice and lost - 2: 3. In my opinion, it was the strongest Arsenal in its history.
- Were there such memorable and emotional games in the national team?
- All the matches that took place in Lviv were incredible. There is no more stadium with such crazy support. Not so long ago, playing for the Ukrainian national team among veterans against Georgia at the Arena Lviv, I experienced these memories once again.
- Have you ever been fined during your career?
- I have never been penalised during my career. I'm disciplined. I've never been late myself and I don't like it when people are late.
However, one fine took place. Shakhtar lost 90: 0 in the 1th minute. Artem Fedetskyi fouled me, and I fell. I wanted to hit him back, but barely touched his hand. But I was shown a red card. I was fined $ 20 for this. But I was not offended by Lucescu. It was a violation of discipline. He was right.
- Who was hardest footballer for you to play against?
- Thierry Henry. Nwankwo Kanu was also very technical. He defender the ball well, was a tall and powerful striker.
- How did you feel about the appearance of VAR in Ukraine?
- Positive. It is necessary. At least one such referee's bus, but let it be. If there are three soon, it would be great. I am in favor of fair play, fair refereeing. Football progresses, speeds become higher, and VAR helps referees make the right decisions. By the way, if VAR had been there before when I was the head coach of Olimpik, we would have added six more points and got to the first six.
- Name your dream team.
- I would put Buffon at the gate. In defense - Cafa, Roberto Carlos, Maldini and Baresi. In midfield are Xavi and Iniesta. Ronaldo and Messi are on the flanks and Shevchenko and Batistuta are in attack.