Denys Boyko: It is desirable for this Ukrainian team to win Euro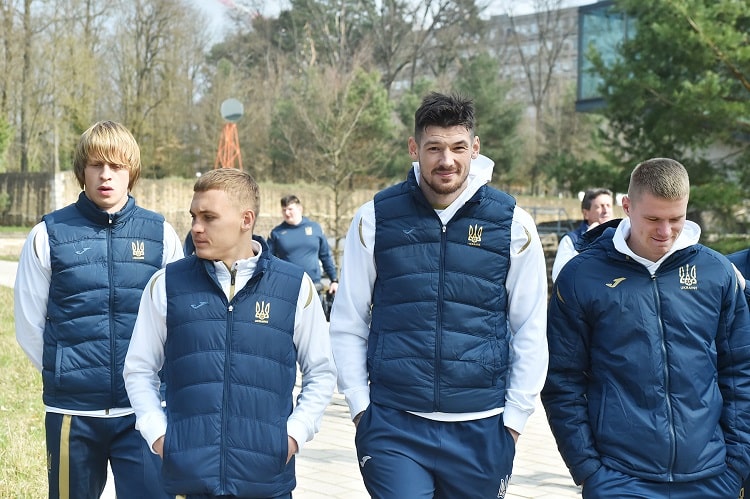 Goalkeeper of Dynamo «Dynamo» and national team of Ukraine Denys Boyko у in #GOnline project on UAF's Instagram page told how he has been missing football and remembered his performances in Turkey.
- Denys, how are things going in quarantine?
- It's difficult psychologically after two weeks of quarantine. Of course, it is very good that we can spend time with families, pay attention to loved people. But without football, without trainings it is very difficult. As if somebody took out the most favorite toy. I hope the quarantine would end soon. Now we need to be at home as much as possible, the main thing is to endure it all.
- At what age have you got interested in football?
- I was seven when my parents took me to the Dynamo school at Nyvky in Kyiv. There was a playpen, one old field and one more with a green lawn. When we came out on it, we were very happy. Later, once a week, Mykhailo Mykhailov came to us, who spent one hour with the goalkeepers.
- Have you always been a goalkeeper?
- No, coaches started to try me as a central defender. But as a result, nothing came of it. I was told: if you want to stay in football, try to get into the goal.
- What were your first boots?
- At first there were no boots, but I remember my goalkeeper gloves. My father gave me a gift, I was nearly over the moon! And there were no boots for a long time. I played in sneakers. I remember they were very slippery at a tournament in Slovakia, and then I asked my parents to buy at least spiked sneakers.
- Who are in the top three coaches you've worked with?
- Each of the coaches left a mark in my career, each invested something in my formation as a footballer, as a goalkeeper.
- Which penalty shot do you remember the most?
- One of the most memorable was not so long ago. It was in match Dynamo - Shakhtar, when I saved the ball after Moraes shot in the last minutes. I parried the shot, Dynamo did not lose that match and remained in the championship race.
- Is there a friendship between the goalkeepers?
- I communicate with everyone, there were no conflicts, always a working atmosphere. I'm communicating with Pyatov, with Lunin.
Photo by Pavlo Kubanov
- Who is your close football friend?
- Yevhen Seleznyov. We have a warm relationship, we are friends with families, we understand each other well ...
- Why didn't you have a successful career in Besiktas?
- I understood myself and came to the conclusion that the fault lies with me. I came to Besiktas when I was at a good level, after the Europa League final. But it turned out that the coach did not see me in the starting line-up, another goalkeeper played. I had to wait for my chance, but I was nervous, did not understand why I was bought, paid money, but did not being put in the squad. When I was given a chance in a cup game, I was not ready, I made mistakes, because I was psychologically depressed. So in any case, I take all the blame for that.
- What do you think about women's football?
- I'm positive, I have nothing against women's football. I know that our Ukrainian football players also play in Europe ...
- What other goals do you set in your career?
- I want to win Premier League with Dynamo. I would like to achieve success at the European Championship. I would like to win something with Ukrainian team, with these players. This may be arrogant and arrogant on my part, but I believe that this team deserves to win the European Championship. No matter how ridiculous it sounds - I believe in it. I want this team to get this victory. This is very important to me.