The initiative of UAF helps to tackle the pandemic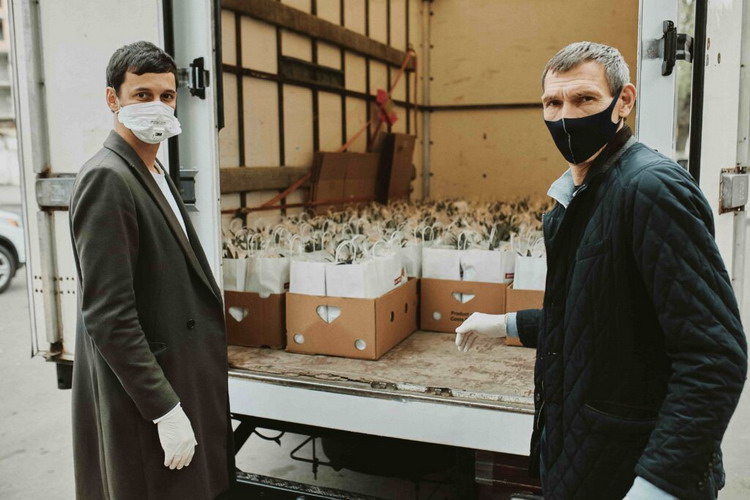 During the coming week, many good things have been done within the framework of UAF initiative to tackle the spread of coronavirus.
Delicious Easter food kits from the deputy chairman of Odessa Regional Football Association Igor Shukhovtsev reached doctors of regional clinical medical center.
Photo by oofa.com.ua
Also, Odessa Regional Football Association is concerned about sports veterans. The Challenge continues "Help a friend - overcome the risk of the spread of coronavirus", which aims to help veterans in need of food and medicines.
Photo by oofa.com.ua
Keeps going a daily transportation of Kherson Regional Infectious Diseases Hospital employes. The hospital is provided with the necessary medicines and equipment, including respirators. At this time, it is very important that healthcare professionals have no difficulty getting to their place of work and that their assistance is timely.
Financial assistance to local veterans and low-income community activists provided by Zakarpattya Regional Football Association.
Photo by ffz.org.ua
Oleksandr Shevchenko, the head of Lviv Regional Football Association provided assistance to Rudkivska Hospital, which is the mainstay for the admission of patients with suspected COVID-19 coronavirus disease from four districts of the region. The medical center in Rudka received antiseptics for hand and room disinfection.
Photo by ffl.org.ua
Agrobusiness LLC, the general sponsor of the eponymous First League team from Volochysk, provides a permanent basis needed help to medical institutions of Khmelnytsky and Ternopil regions to tackle the spread of coronavirus. In particular, two-level lung ventilation units RESmart GII BPAP System were given to Ternopil Regional Clinical Psychoneurological Hospital and Volochysk Central District Hospital, as well as pyrometers, disinfectants, antiseptics, isolation suits, medical gowns, etc. were also purchased at these institutions.
Photo by fcab.com.ua