Yuriy Shelepnytsky: "I am happy to have been the first captain of the national team of Ukraine"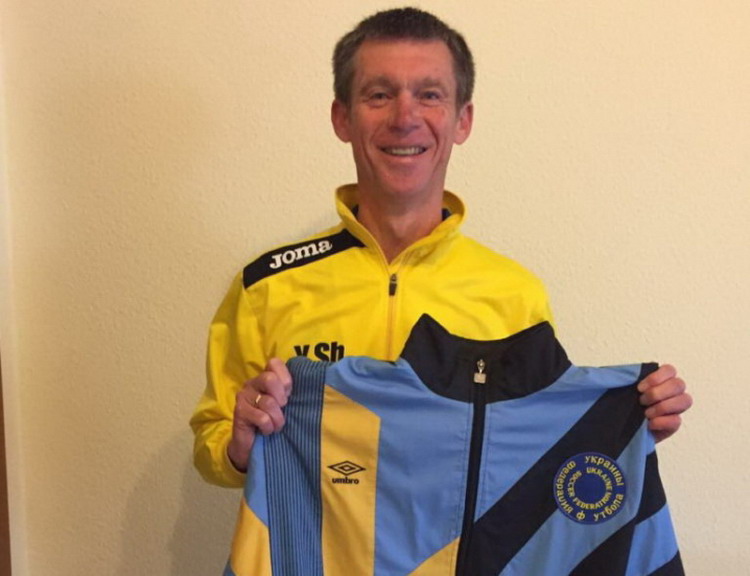 On April 29, 1992, Ukraine's football team in its historic first game, with the Hungarians in Uzhgorod, The midfielder of Odessa "Chernomorets" Yuri Shelepnytsky brought to the field as a captain. Further car'The age of the Bukovina football student was such that this match was the only one for him in the main team of the country.
- At that time, the backbone of the national team of Ukraine was made up of Chornomorets players, and the coach was Odesa coach Viktor Prokopenko, - said Yuri Shelepnytsky in a comment to the official website of the UAF. - It is not surprising that when it was time to decide on the captain, the choice first fell on Yuri Nikiforov, who performed these functions in "Chernomorets". But for some reason he refused. Since I was the vice-captain, Prokopenko asked me: "Do you agree?" I immediately gave an affirmative answer, although at that time I did not even think about the fact that this is a solution that will help me forever enter the history of Ukrainian football…
It is a pity that in Uzhhorod we failed to attract those of our footballers who played abroad, perhaps then we would have achieved a positive result. And yet, despite the failure, we did not leave the feeling that we became participants in an extraordinary event - the debut of Ukrainian football in the international arena. And they remind me of that confrontation with the Hungarians not only from half a dozen photos, but also a sports suit, which I, as well as other collections, was presented on the eve of the match. These memorabilia are now in the forefront of my home museum in Chernivtsi.
- Which of your partners did you have relations with at that time?
- With Ivan Hetsko, with whom we often correspond on social networks. He and I have been friends since the time we played for Chornomorets, I remember, then we even lived in the same house in Odessa.
- In your opinion, is the current national team of Ukraine one of the top teams in the Old World?
- Of course, the next European Championship would give a comprehensive answer to this question, but it was postponed to 2021 due to the coronavirus pandemic. I think that this is not in favor of Andriy Shevchenko's wards, who have been on the move lately. Still, I hope that our footballers will continue to progress and be able to live up to expectations. In my opinion, the national team of Ukraine still has problems with the realization of goal moments. With the advent of the scoring striker, her chances of gaining a foothold among the top teams of the continent will increase significantly.