Yevhen Konoplyanka brought victory over Romania in FIFA 20 challenge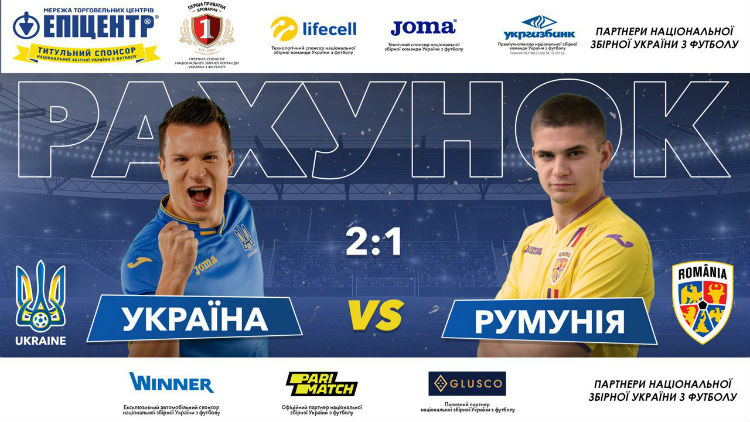 On Tuesday, April 28, Ukraine defeated Romania in the FIFA 20 cyber challenge..
In another duel on the virtual fields of the most popular world football simulator this time met the star players of the national teams of Ukraine and Romania - Yevhen Konoplyanka and Razvan Marin.
Konoplyanka successfully debuted in virtual football. He recently assisted Oleksandr Zinchenko in a duet win over Polandagainst Mateusz Klich and Maciej Rybus. The same time, Yevhen was challenged by Romanian midfielder Razvan Marin, who has been playing FIFA since 2016 and even has had a self-player inside the game with a maximum rating of 99.
The challenge was up to two victories in the UltimateTeam format, with legends f world football in both squads. Virtual clashes were commented by the press attaché of the national team of Ukraine Oleksandr Hlyvynskyi.
The Ukrainian immediately demonstrated to all online supporters that winning the first ever official cyber-football match was not a coincidence. In the first game Yevhen did not take off in front of a much more experienced opponent, and within the game on opposing courses was able to score an important goal. Konoplyanka developed the success of his team in counterattacks and eventually celebrated the victory - 3: 0. Incidentally, the last ball before the final whistle was scored by FIFA's Yevhen, who went on substitution instead of Kilian Mbappe.
The arrogance of the newcomer enraged Marin, who managed to take revenge in the second match - 6: 3, to equalize the series and to postpone the decision of the fate of cyber-football challenge to the final game.
But even virtual Johan Cruyff Arena, where Konoplyanka and Marin teams played, did not save the Romanian plyer from defeat at the crucial moment. Konoplaynka's team has taken the initiative on the field since the start of the game. Thierry Henry and Killian Mbappe could have scored. But the real hero of the clash was destined to become the idol of our hero - Brazilian legend Ronaldo. Initially, the legendary striker's powerful shot into the near top corner, and soon his successive acrobatic jump made a difference for the team of Ukrainian.
"I really liked the way Ronaldo played football. His legs, his dribbling - watching his performances was a true fairytale. That's why I put it in the squad», - Yevhen Konoplyanka admitted after the challenge.