Officially. UAF discussed with UPL and PFL clubs the prospects of resuming football competitions in Ukraine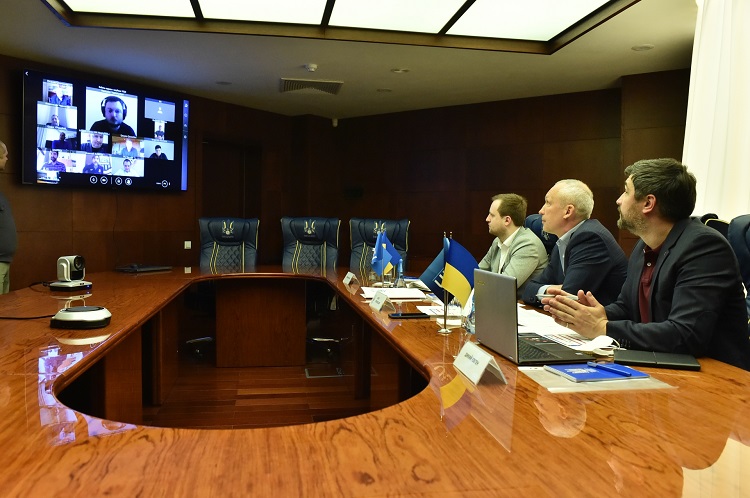 On April 29, at the initiative of Ukrainian Association of Football, the officials of UAF, UPL, PFL and the Professional Union "Football of Ukraine" communicated with representatives of all three professional leagues.
The communication was in the format of three video conferences - separately with the UPL, First and Second leagues teams. It should be noted that representatives of all UPL and First League teams took part in the communication. The second league was represented almost in its entirety.
"Today, there are all preconditions to hope that our country passed the peak of the COVID-19 coronavirus pandemic," said UAF first vice-president Oleh Protasov. - At least our government has already released a rough quarantine exit plan. And, accordingly, we can also start talking about the return of football to the stadiums, following the recommendations of FIFA and UEFA and guided by the legal norms of our country.
Photo by Pavlo Kubanov
It is too early to name the exact dates. But the subject of the conversation is already there. Since the beginning of quarantine, we have been in constant contact with UPL and PFL managers. As for the Premier League, First and Second league tournaments, UAF's position is clear. It was recently voiced by UAF president Andrii Pavelko - winners and medal-takers, teams that should be promoted or relegated, as well as the Ukrainian Cup winner should only be determined on a sports principle".
"We have a cautious reason to say that it will be so. But, once again, all the dates - the beginning of the competitions resumption, the calendar of matches in all leagues, the dates of the semi-finals and the finals of Ukrainian Cup - will be approved by the UAF Executive Committee only after the relevant orders of the Government of Ukraine to mitigate or cancel the quarantine. Without appropriate government's decision UAF can't make decisions on the resumption of competitions", - Oleh Protasov emphasized.
Photo by Pavlo Kubanov
Subsequently, team representatives were able to talk with UAF first vice-president, as well as with UAF head of Legal Department, Ihor Hryshchenko. UPL Executive Director Yevhen Dykyi and PFL sports director Yevhen Moroz, for their part, briefed representatives of the teams about the plans for the competitions resumption.
Due to the lack of clear information on the quarantine alleviation or cancellation, club representatives have not yet received answers on specific questions. But at the same time, communication in this format has been found useful by both UAF, UPL and PFL management and clubs. Everyone agreed that such consultations should be continued regarding further general action.
It was decided to agree on the date of the next such communication after May 6 - on this day the Cabinet of Ministers of Ukraine has to decide what kind of quarantine reduction will take place from May 11.