Ukraine national team profile. Best assistants: Yarmolenko is leading by a margin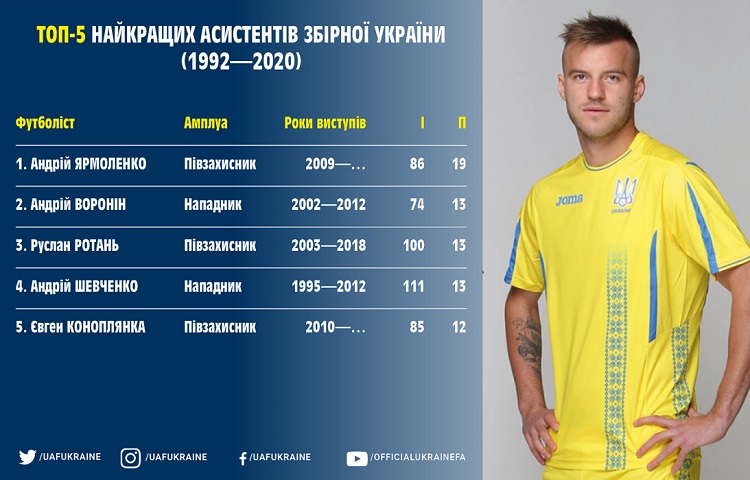 It is very interesting that the current coach of our national team Andriy Shevchenko and the current leader of the youth team Ruslan Rotan were among the five best assistants in the history of the national team of Ukraine.
Also note that only two of the top five can improve their performance - Andriy Yarmolenko and Yevhen Konoplyanka.