National team profile. Top penalty scorers: Rebrov and Seleznyov top the list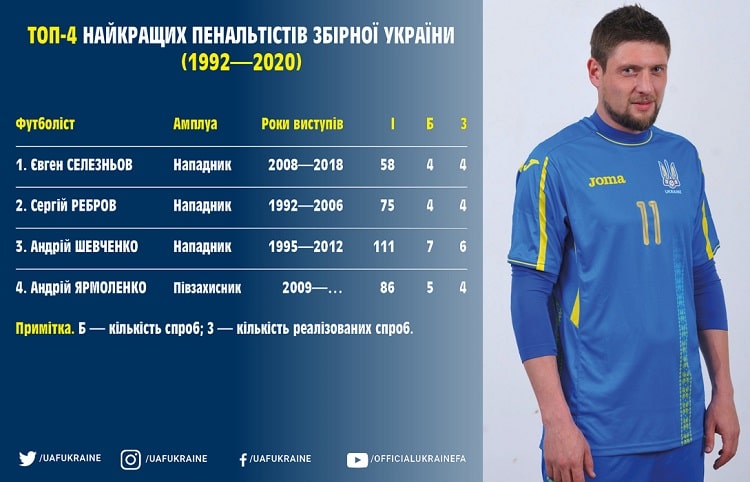 In the history of the national team of Ukraine there were not many players who scored from the 11-meter spot during the matches and not in the penalty shootout.
In addition to those players who got to the infographic, their penalties in the matches for the national team were realized by Serhii Bezhenar, Andrii Husin, Oleh Husyev, Maksym Kalinichenko, Artem Milevskyi, Marko Devic and Yevhen Konoplyanka.
We will add that the first penalty in the game in the history of the blue-yellows was scored by Serhiy Bezhenar. It happened on May 25, 1994 in the Kyiv friendly match with the Belarusians (3: 1).