Zaporizhzhya Regional Football Association helps doctors and veterans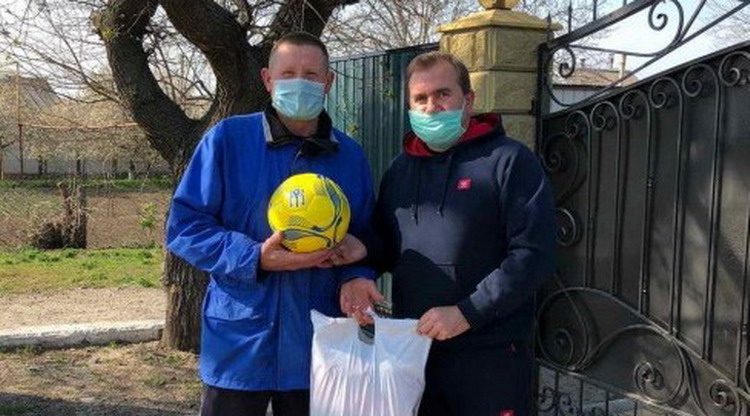 Zaporizhzhia Municipal Service was assisted by regional football association, as the masks (in the amount of 800 pcs), gloves (1000 pcs) and a disinfectant (150 l) were purchased.
In the Polohivskyi district for medical institutions of territorial communities ECG devices were purchased, as well as heart rate monitors, bathrobes, gloves, goggles, caps, medical masks, shoe covers, antiseptics and more. Food kits were purchased in the city of Vasylivka, which were presented to seven local football veterans.
It should be reminded that earlier the Presidium and the Executive Committee of association gathered necessary fundsand purchased all the necessary products for veterans of football in Zaporizhzhya region.
We previously reported on activities of Chernihiv, Dnipropetrovsk, Odesa, Ternopil, Zhytomyr, Kirovohrad, Zakarpattya, Khmelnytskyi, Chernivtsi, Ivano-Frankivsk, Sumy, Kherson, Luhansk, Rivne, Lviv, Poltava and Volyn regional associations, football association of Crimea, Association of Football Veterans of Ukrainewho supported the UAF initiative to tackle the spread of coronavirus.