Charity event of the Odessa Regional Football Association for football veterans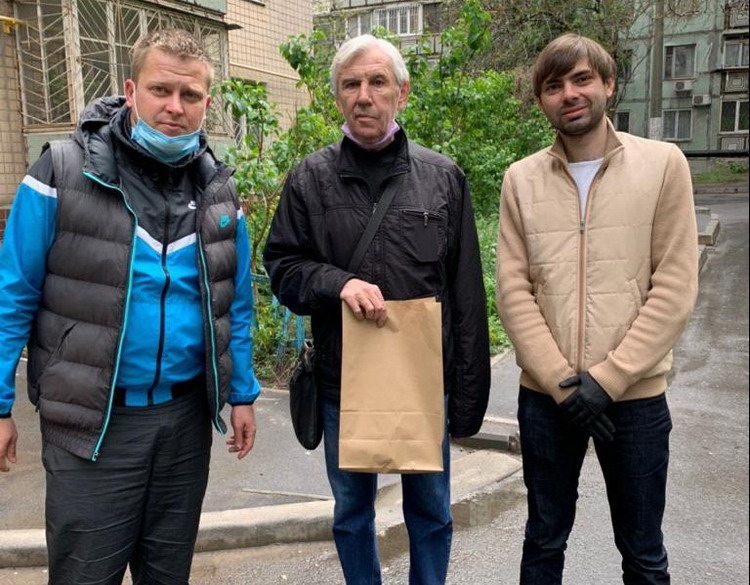 Odessa Regional Football Association together with partners provided charity dinners for Odessa football veterans.
OOFA Executive Director Igor Pokarinin with representatives of partners in the framework of the initiative "Feed your neighbor" visited football veterans and gave them charity dinners.
Photo by oofa.com.ua
We will remind that the Odessa regional football association continues his challenge "Help a friend - overcome the risk of spreading coronavirus", which aims to help football veterans in the delivery of food and medicine. Previously, more than 30 veterans of Odessa football aged over 60 years received grocery kits from the regional football association. Also Easter gifts from association received the doctors of the regional clinical medical center.
Photo by oofa.com.ua
We previously reported on activities of Chernihiv, Dnipropetrovsk, Ternopil, Zhytomyr, Kirovohrad, Zakarpattya, Khmelnytskyi, Chernivtsi, Ivano-Frankivsk, Sumy, Kherson, Luhansk, Rivne, Lviv, Poltava, Volyn and Zaporozhye regional associations, football association of Crimea, Association of Football Veterans of Ukrainewho supported the UAF initiative to tackle the spread of coronavirus.