Nataliya Zinchenko: We hope to play with Montenegro on September 22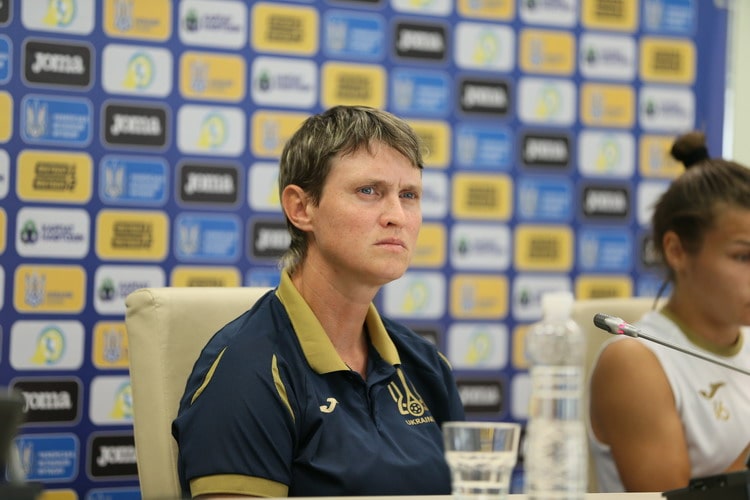 The head coach of the women's national team of Ukraine Nataliya Zinchenko commented the situation in women's football in the context of quarantine to the UAF official website:
- We are looking forward to resume the training process, but so far it is difficult to say how many women's teams will be able to start full-fledged work. The only good thing is that so far they are all afloat.
- What about your wards from the national team of Ukraine?
- According to the quarantine requirements, they all worked on an individual schedule. My assistants and I often come in contact with them, and the main thing is that all the girls are healthy. It is hoped that the onset of the epidemic will be stopped, and on September 22 my wards will play another calendar match of the European Championship - with Montenegro.
- At the March meeting of the UAF Executive Committee, a strategic plan for the development of women's football was adopted, which provides for the mandatory presence of women's teams in UPL clubs.
- This has been a truly historic decision. You know, in my opinion, one of the important factors in the rapid progress of women's football in Europe is that the leading clubs has taken women's teams under its care. These are "Barcelona", "Atletico", "PSG", "Lyon", "Bayern", "Wolfsburg", "Fiorentina", "Chelsea", "Manchester City"… Only Karpaty have its representative in women's football among Ukrainian elite clubs. I am convinced that after the March decision of the UAF Executive Committee, the experience of Lviv will soon be adopted by other clubs. This will greatly promote women's football and strengthen its financial background.