UPL comes out of quarantine: tests for COVID-19 and the first teams' trainings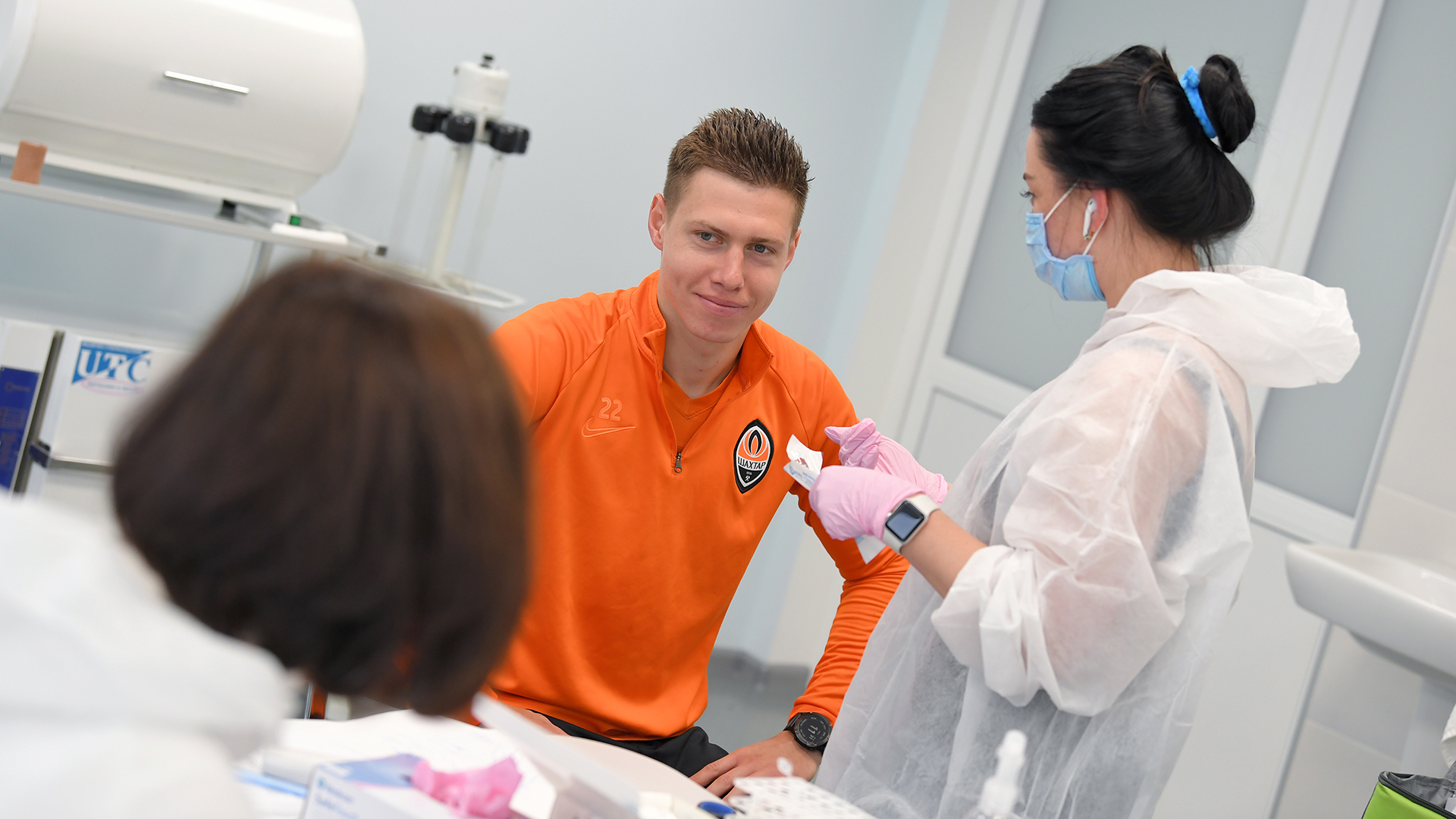 This week, the Cabinet of Ministers of Ukraine announced the first stage of easing quarantine measures related to the COVID-19 pandemic, after which Ukrainian Premier League clubs were given the opportunity to begin teams' training.
Champion of the country Shakhtar spent the first day after quarantine, passing PCR tests on COVID-19. After that, the samples were delivered to the laboratory equipped with the necessary equipment. The analysis procedure will take up to three days. The miners are currently waiting for the test results, and then it will be possible to move on to the question of resuming training in the general group.
Zorya Luhansk in accordance with the recommendations of the Ukrainian Association of Football, following all the rules of distancing and disinfection, began the training process in a closed mode at the training base in Zaporizhzhya. So far, the team's plans include exclusively one-time training.
The first to pass the tests for COVID-10 on May 19 were the players from Dynamo, who, preparing to restore a full-fledged training process, kept fit individually. The results of the tests were negative, all healthy, and on May 12 they started team training.
On May XNUMX, after the coaching staff of Oleksandriya, which, according to team's heach coach Volodymyr Sharan, had already done so (all healthy), players passed PCR tests on COVID-XNUMX that in a few days will begin a full-fledged training.
On May XNUMX, Kolos Kovalivka footballers, coaches and staff passed the COVID-XNUMX tests - no positive results among XNUMX members of the club. Like the performers of the other teams, Kolos players have so far kept fit, practicing individually at home, but now they can prepare for full-fledged workouts in groups.
Mariupol is coming out of quarantine after the Ukrainian government loosens quarantine measures Mariupol.. The first step is a medical examination. In the near future Azov will pass PCR tests. Only after testing the team will start training indoors.
On the first post-quarantine day, Vorskla players, coaches and all staff passed the coronavirus test .The results will be known in three days, after which Yurii Maksimov's wards will start group training. By the way, the head coach himself extended his contract with the Poltava club for another year the day before.