Distance training of UAF arbitration specialists continues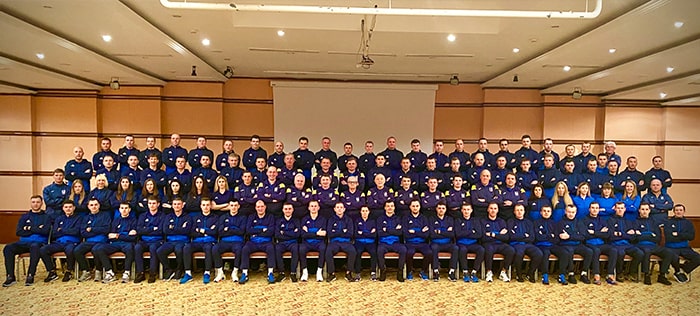 With the support of the Chairman of the UAF Arbitration Committee Luciano Luci, the instructor group of the committee prepares weekly training materials and conducts master classes in the format of distance learning using various modern technologies, which involve all categories of arbitrators, assistant referees and arbitrators of the All-Ukrainian football competition. teams of UPL and PFL clubs of Ukraine.
At this stage, the UPL videos of the spring part of the 2019/2020 season competitions were mostly used. The main purpose of this event is to support the game tone, development of professional skills and efforts to achieve uniformity of opinion on certain interpretations of game situations, which would meet the modern requirements of the Rules of the Game and guidelines of IFAB, UEFA and UAF.
This week the self-analysis of the matches of 19-23 rounds of the UPL and the 1/4 finals of the Cup of Ukraine was completed. Summing up the interim results, it can be stated that almost all participants of this event have a certain degree of interest and responsibility for learning, showing good results that provide confidence in the readiness to apply the acquired skills during practical arbitration and observation of football matches.
Currently, UAF instructors are preparing a new selection of various educational videos for further distance learning, which will continue until the end of the quarantine related to the COVID-19 pandemic, and the return of the entire football community to the football fields of Ukraine, reports the UAF Arbitration Committee.