Roman Bezus: "I think the national team of Ukraine has a good chance to shoot for the Euro even in a year"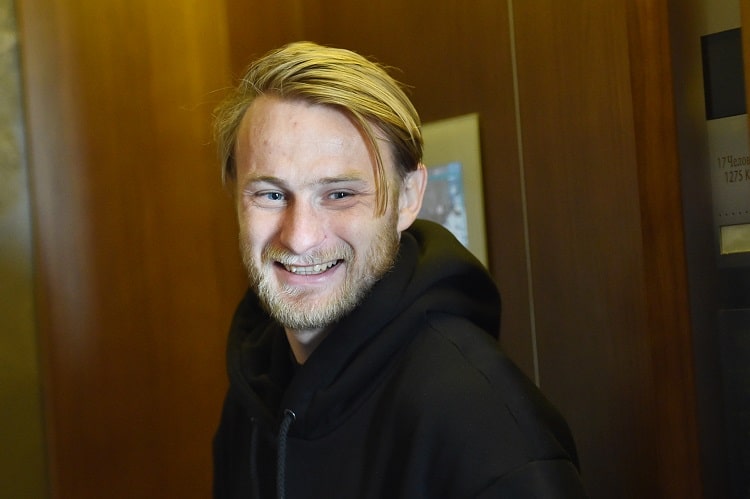 Ukraine midfielder Roman Bezus trains and enjoys spending time with his family.
Roman Bezus play for KAA Gent. in an interview with the official website of the UAF told about the latest news from the Belgian "Ghent", for which he stands.
- Roman, how is the quarantine in Ghent?
- As for football, we work in groups every day. And outside of training, I walk around the area with my family in the evenings (smiles). We live in the suburbs, nature allows you to enjoy the fresh air. My eldest son and I teach lessons, ride bicycles ...
- Do people walk the streets in masks?
- In Belgium, especially in our area, it is a little easier in terms of quarantine than, say, in Ukraine. It is allowed to walk on the streets without masks, they must be worn when you go to the store or some other public place.
- In what mode are Ghent training now?
- In a one-time. One group trains on the field, the other - jogging, the third - working out in the gym. Then everyone changes.
- How are other Ukrainians of Ghent?
- Everything is fine. Igor Plastun and Roman Yaremchuk train in a good mood. Earlier, together with Andriy Batsula and Yevhen Makarenko, they met and played through the net, but their "Kortrijk" was disbanded for a month and a half, so the logging is over (smiles).
- Is it, by the way, because the Belgian championship is over?
- So. The other day the General Assembly of Belgian professional clubs supported the board of directors of the Pro-League and decided to end the 2019/2020 season ahead of schedule. Thus, Brugge became the champion, and "Ghent" won silver medals of the championship and a ticket to qualification of the Champions League.
- Will the transfer of Euro 2020 somehow affect the potential of the Ukrainian national team?
- I think, no. In recent years, the team with its game confirms the high class, the team is played, has earned a reputation in Europe. It is important that the pandemic recedes and competitions are held. I think the national team of Ukraine has a good chance to shoot for the Euro even in a year.
- How do you like the rivals in the League of Nations?
- They are very strong, but it will be interesting to play with them. Germany, Spain and Switzerland do not need to be represented. In the confrontation with such opponents, you can see your potential, so I look forward to these matches, if, of course, I deserve a challenge to the national team.