Ihor Kharatin: "It takes a lot of work to get a national team's call once again"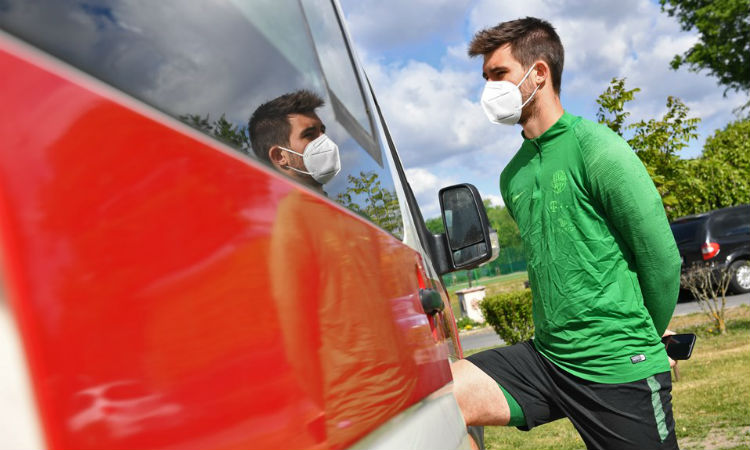 Ferencvaros midfielder Ihor Kharatin, whom Andriy Shevchenko invited to the Ukrainian national team's training camp in March, shared his impressions of training after quarantine and joining the national team:
- Ferencvaros has been already training within the general group. In principle, it is not so difficult in training now, because during quarantine we kept ourselves in shape. Therefore, I think we will approach the first official game in a good way.
We recently played two friendly matches in one day. First, at 11 am, against Paks, I spent 30 minutes on the field, and then, in two hours, against Zalaegerszeg. In this match, which ended with a score of 2: 0, I played in the starting line-up for 60 minutes and scored the goal. It was a new experience for me, because I had never played two matches before. The result was 90 minutes of playing time. But everything is fine, I feel good and I feel that I am getting in shape.
Our matches in the Hungarian championship will resume on May 23. There are recommendations not to celebrate goals. It's about not hugging partners. I don't know how it will turn out in practice, after all, football is a contact game, and emotions are sometimes difficult to control. It is also known that there will be no team photo before the matches. Maybe we will come to the games by cars, maybe some more recommendations will be added.
I was glad when I received an invitation from the national team of Ukraine to take part in the training camp, which, unfortunately, was canceled. I know a lot of guys on the team. Prior to that, I played in many youth teams, was in the structure of "Dynamo". We have been at the Dynamo Academy with Roman Yaremchuk and Mykyta Burda for one year.
A newbie song? Let's start with the fact that I have not yet been called to the next training camp. So I need to prove, progress in every match. This is the only way to get to the main team of the country. Since childhood, I've dreamt of playing in a blue-yellow kit.