Profile of the national team of Ukraine: the longest series without conceded goals in the history of the national team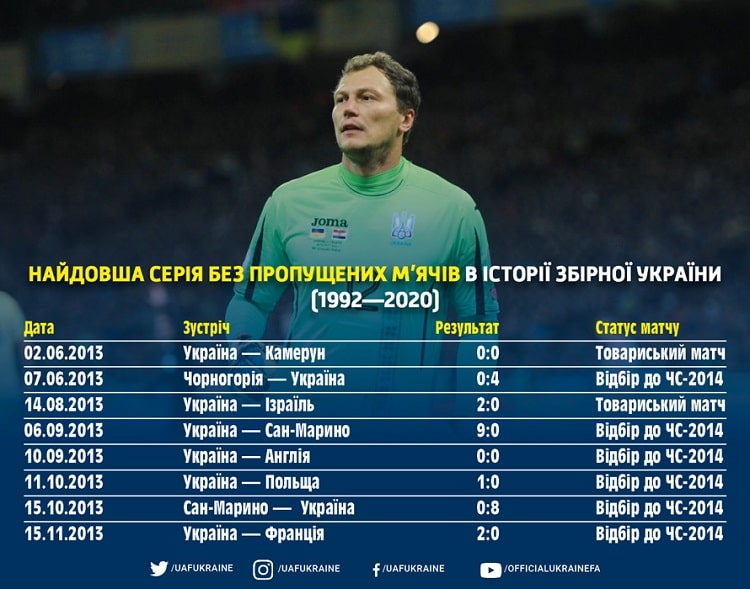 The longest series, when the national team of Ukraine did not miss goals, fell mainly on the period of the qualifying tournament for the 2014 World Cup.
Note an important fact - in all eight matches of the series, the goalkeeper of Donetsk Shakhtar defended the blue-yellow goal. Andrii Pyatov.