National team profile: the longest scoring streak in Ukraine's history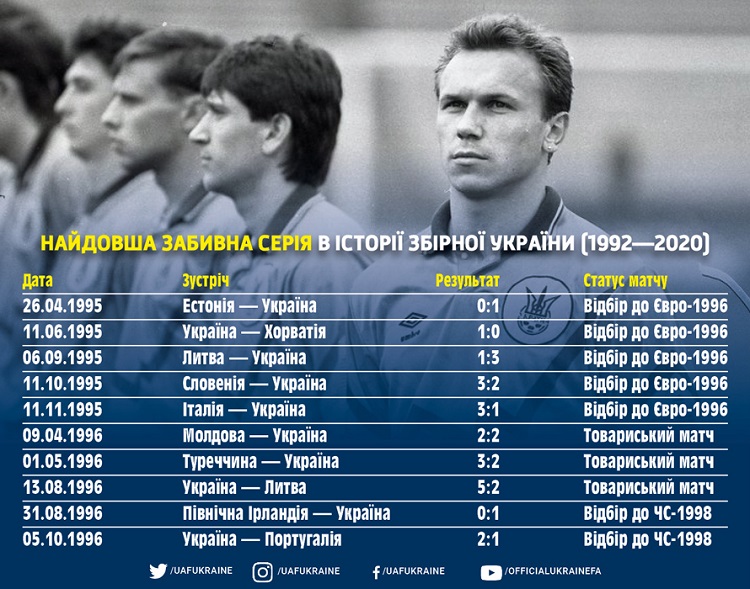 The longest scoring series in the history of the national team of Ukraine lasted more than a year and a half. During this time, our team won six victories, once drew and lost three times.
In total, during this period, the blue and yellow players scored 10 times in 20 matches. The goals were scored by: Timerlan Huseynov (seven goals), Yuriy Maksimov (three), Viktor Skrypnyk (two), Viktor Leonenko (two), Yuriy Kalitvintsev, Andriy Gusin, Andriy Polunin, Andriy Shevchenko, Serhiy Rebrov and Serhiy Popov .