National team profile: the longest scoring streak in Ukraine's history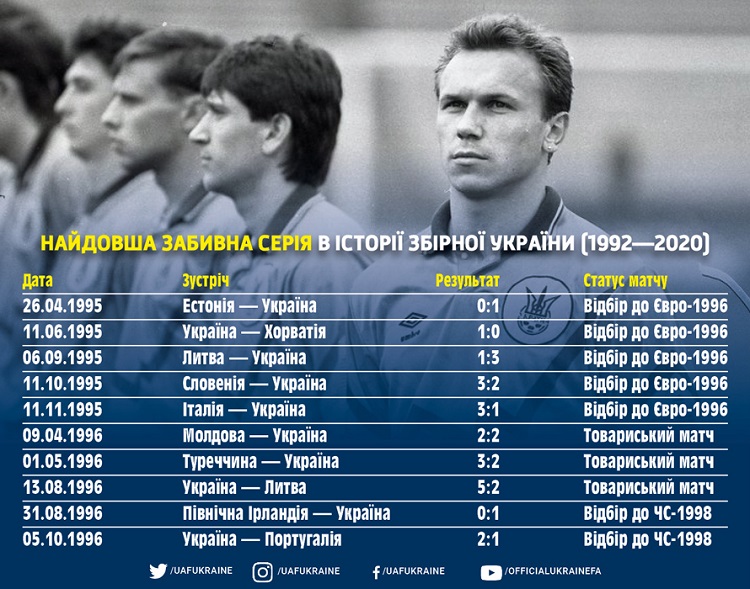 The longest scoring streak in the history of the national team of Ukraine lasted more than a year and a half. During this time, our team won six times, once drew and lost three games.
In total, during this period, the blue-yellow players scored 10 times in 20 matches. Goals were scored by: Timerlan Huseinov (seven goals), Yurii Maksymov (three), Viktor Skrypnyk (two), Viktor Leonenko (two), Yurii Kalitvintsev, Andrii Husin, Andrii Polunin, Andrii Shevchenko, Serhii Rebrov and Serhii Popov .