Zakarpattya Regional Football Association keeps taking care of veterans and the poor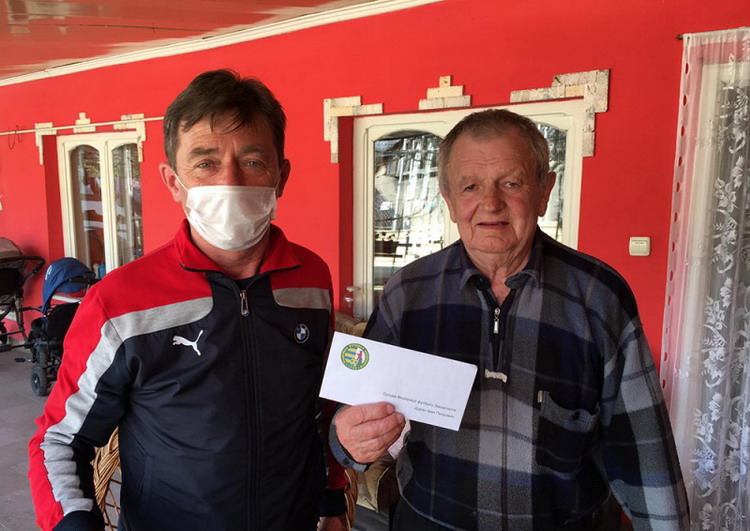 Funds that are in the account of Zakarpattya Regional Football Association, will continue to be sent to help veterans and other groups in need at this difficult time.
About this reports said the head of ZRFA Ivan Duran. The deputy head of the regional association Victor Naskalov added: «In April we adressed the help to 126 veterans of football of our region. A third wave of assistance to veterans and the poor is now planned. We also want to help our doctors, who are risking their lives to protect us all. We will make the decision through the executive committee, but I am sure that its members will have no objections in this regard. In addition to veterans, in particular, we plan to help children of Perechyn boarding school who have been infected with the coronavirus, and doctors".
It should be reminded, Zakarpattya football association has made the decision on establishment of a coordination headquarters to assist football veterans who have reached an old age and need effective assistance and protection for the duration of the quarantine.
We previously reported on activities of Chernihiv, Dnipropetrovsk, Odesa, Ternopil, Zhytomyr, Kirovohrad, Khmelnytskyi, Chernivtsi, Ivano-Frankivsk, Sumy, Kherson, Luhansk, Rivne, Lviv, Poltava, Volyn and Zaporozhye regional associations, football association of Of the Autonomous Republic of Crimea, Association of Football Veterans of Ukrainewho supported the UAF initiative to tackle the spread of coronavirus.