Andriy Pavelko: "Football unites Ukraine, and new challenges only make our team stronger!"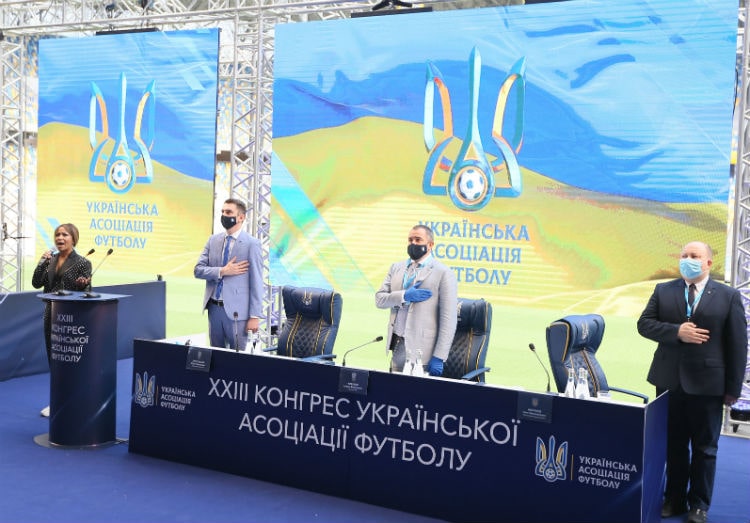 Despite the fact that the last five years have been one of the most difficult in the history of Ukrainian football, the UAF team has managed to achieve significant success in the development of the game and achieve important historical victories. This was stated in his report to the delegates of the XXIII Congress of the UAF by the president of the association Andriy Pavelko.
"Today, the beautiful Arena Lviv is hosting the 23rd Congress under circumstances that have become a serious challenge for Ukraine in general and our football in particular. The COVID-19 pandemic has forced the postponement or cancellation of competitions, the suspension of most projects, and this will be a difficult test for football Ukraine. However, we must maintain a positive attitude and faith in our own strength. Football unites Ukraine, and new challenges only make our team stronger, "the UAF leader emphasized.
According to him, the unity and development of the football community is facilitated by the common achievements that the whole country is proud of. This is the victory of the U-20 national team at the World Cup, and the new achievements of the national team in qualifying for Euro 2020, and expanding the geography of blue-yellow matches (during the year the team hosted rivals in five cities of Ukraine - Lviv, Kiev, Kharkiv , Dnipro and Zaporizhia), and the victory of the Deaflympic team at the European Championships, and the women's futsal team to the "final four" of the continental championship, and the successful fight against contract matches, and the introduction of VAR, and large-scale development of football infrastructure and more.
"Five years ago, you and I began to reform Ukrainian football. Looking back on these five years, I can say with confidence that we all have something to be proud of. This was the most difficult period for the country in the last 20 years. The war in the East, the occupation of Crimea, the socio-economic crisis… But we were able to save football. All these years we are moving forward together. And only due to joint efforts we managed to do a lot and win important victories, "Andriy Pavelko addressed the congress delegates.