UAF President: "Our association is at the forefront among UEFA members in the fight against contract matches"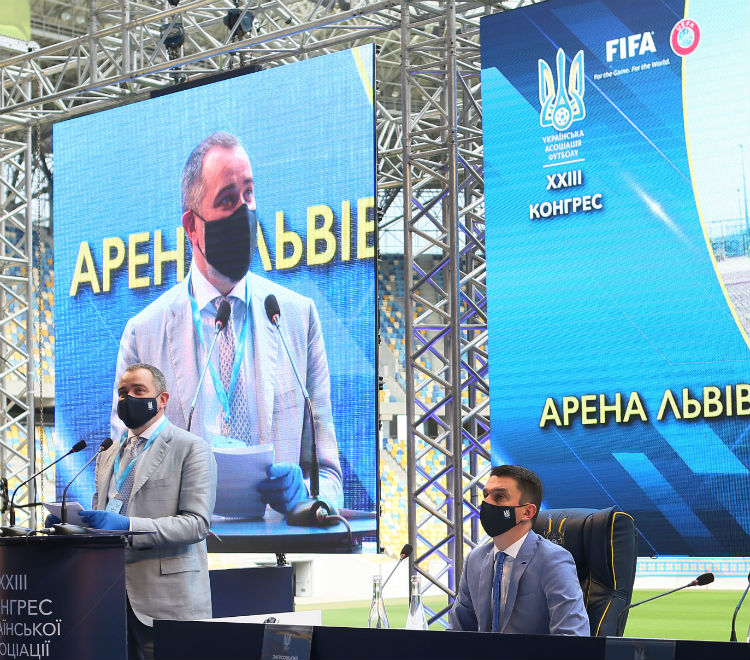 The fight against contract matches in Ukraine continues, but a significant decrease in the number of questionable results in the UPL and PFL matches is already noticeable. This was stated by the President of the Ukrainian Football Association Andriy Pavelko during a speech to the delegates of the XXIII Congress of the UAF.
"The Ukrainian Football Association remains at the forefront of European national associations and in the fight against contract matches. A few years ago, we began the process of cleansing our football of this cancerous tumor. It was on our initiative that the relevant law came into force in Ukraine, and some decisions of the UAF in this area have no analogues in the world, "said Andriy Pavelko.
According to him, the agreement concluded between UAF Marketing and the company-provider on the establishment of a controlled and safe system of broadcasting matches by bookmakers has become revolutionary. The head of the association also thanked the chairman of the Committee on Ethics and Fair Play of the UAF Francesco Baranzi for the work done to eradicate match fixing in Ukraine.
The UAF President also noted the importance of the victory of the national association in the Sports Arbitration Court of Lausanne, which confirmed the decision of the UAF football justice authorities on the youth teams of FC "Olympic" (Donetsk) in the case of contract matches. "The CAS's confirmation of our positions in this process, as well as in the" Mariupol case ", which was considered earlier, shows our absolute impartiality and strict observance of international sports law. The positive result of the Moraes case, which was positive for the UAF, also became important during the reporting period. Thanks to the professional work of our lawyers, we managed to defend the important points gained in the first matches of the Euro 2020 qualifiers with the teams of Portugal and Luxembourg, "Andriy Pavelko summed up.