Vasyl Kobin: I didn't wait for aggression from the wards in the start of Dynamo game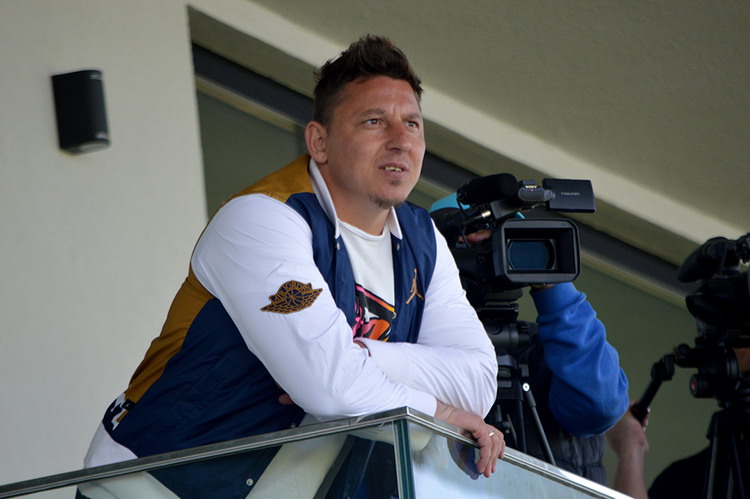 The first finalist of the Ukrainian Cup 2019/2020 has become Dynamo Kyiv, which in away match defeated the First League Mynai - 2: 0.
- A quick goal from Kyiv knocked my wards off the track, - said the Mynai head coach Vasyl Kobin in a comment to the UAF official website. - In the pep talk, I aimed them to act aggressively from the first minutes, adopting attacks from the wings. But in the debut i didn't wait for aggression on their part. It's a pity, because at stake was a ticket to the final. In my opinion, Dynamo laid the foundation for the future victory in the first half.
- Did the Dynamo players surprise you with something?
- Frankly, I did not expect that they would be in such excellent functional readiness. By the way, it was felt that at any moment they could still add.
- Head coaches are often punished with warnings, but in the 77th minute you saw a yellow card in front of you…
- Of course, you should be more restrained, but what I can do - emotions… However, you can take into account the circumstances: I think that in the 77th minute the referee had reason to award a penalty. Believe me, psychologically it was very important for us to score a goal in the confrontation with such a serious counterpart…
- It's no secret that games with more famous rivals help to determine the vulnerabilities...
- I think that we have recently completed well and are ready for new challenges. It is important that today Mynai does not lack universals, which are able to effectively act in several positions. Here and in the match with Dynamo I could not count on the injured striker Oleg Maik, but at the edge of the attack proved to be the good midfielders Anatolii Nuriyev and Bohdan Orynchak.
- What was the reason for the rather quick replacement of one of the key Mynai players- Ihor Vagin?
- Vahin already had a warning, and since the conditions were dictated by Dynamo in the first half, I was worried that we would not remain in the minority because of his sending off.
- What did you say to your wards after the final whistle?
- I thanked them for the second half. The guys tried very hard, owned the ball much more often and were not inferior to Kyiv. And if they had acted like that from the first minutes, I am convinced that our chances to make it to the final would have increased significantly.