Andrii Pavelko: The UEFA Executive Committee stays positive and prepares for the gradual revival of European football in the near future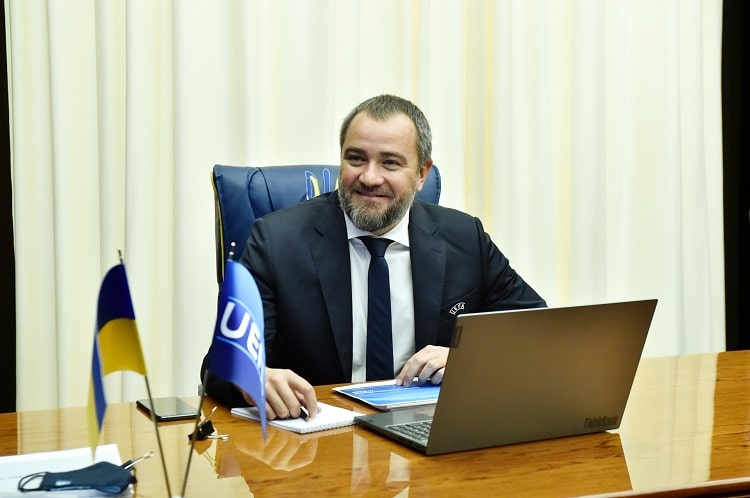 Today is the second day of the UEFA Executive Committee meeting, which is attended by the Ukrainian Association of Football President Andrii Pavelko. According to Ukraine's representative in the UEFA Executive Committee, many important issues have accumulated during the quarantine, so one day was not enough to consider them.
In general, according to Andrii Pavelko, all members of the Executive Committee, and first of all UEFA President Alexander Ceferin, are positive and are preparing for the gradual revival of European football in the near future. "All UEFA-sponsored tournaments will have a clear medical protocol that minimizes the risks associated with the COVID-19 pandemic.
Photo by uefa.com
Starting in August, the football life of the continent is in full swing. Thanks to continuous work and cooperation, even during severe quarantine restrictions, the UEFA management and administration - with all national associations", - said the UAF President.
Andrii Pavelko also noted that, having talked to colleagues from other countries, he was convinced that the situation in Ukrainian football is positive. "After the resumption of the UPL and Ukrainian Cup matches, the matches in the First League will resume in the near future. For which I am especially grateful to the UAF team, which continued to work actively during the quarantine", - Andrii Pavelko said.
Photo by Pavlo Kubanov
The UAF President reminded that yesterday it was possible to increase the quota of participants in Ukraine to 230, which will allow accrediting journalists. "Furthermore, the main priority for both UAF and UEFA is the issue of returning fans to the stands. We continue to work in this direction. I urge all our fans: follow the recommendations of the Ministry of Health, take care of yourself and your loved ones, because it depends on how quickly you can enjoy your favorite game again. Good health to all!" - Andrii Pavelko addressed the fans and the football community of Ukraine.
It would be recalled that on June 17, the UEFA Executive Committee made a number of important decisions regarding tournaments with the participation of national teams and clubs. Among them, in particular, are:
- Champions League / Europa League 2020/2021.
Photo by uefa.com