Cup of Ukraine. Poltava "Vorskla" in the semifinals of the tournament: how it was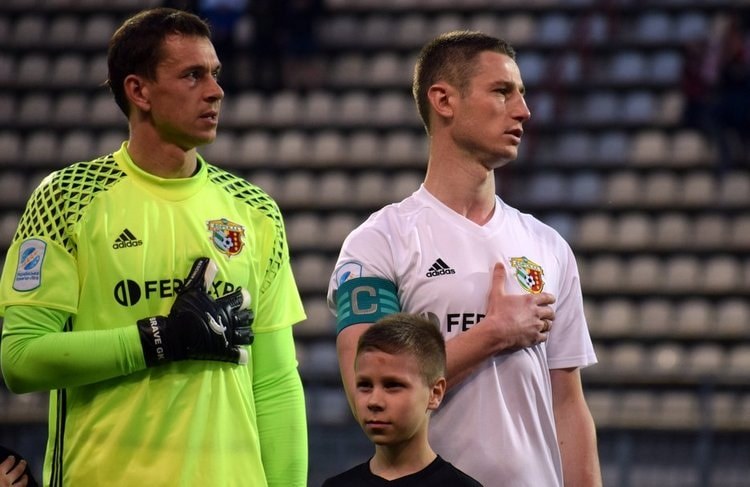 Strange as it may seem, Poltava's Vorskla, which has been playing in the elite of Ukrainian football since 1996, has reached the semifinals of the Ukrainian Cup only for the second time this season.
However, the first such attempt eventually led to the biggest success in the history of Vorskla, who made it to the final in 2009 and put Shakhtar on the shoulders (1: 0). The only goal in the 50th minute was scored by Vasyl Sachko. Of the current Poltava team, only Volodymyr Chesnakov took part in that match.
The 2008/2009 season in general has become historic for Ukrainian football. First, the Premier League was born, and it was the first season under its auspices. Secondly, we saw two Ukrainian duels in the European Cups at once (first - Dynamo and Metalist, then - Dynamo and Shakhtar). Third, three Ukrainian clubs finished the season with trophies at once: Dynamo won the Ukrainian championship, Vorskla won the Ukrainian Cup, and Shakhtar won the UEFA Cup.
By the way, the Werder won the Werder Bremen in Istanbul on May 20, and held the cup final in Dnipropetrovsk on the 31st. It is possible that the players of the Donetsk club simply did not have enough emotions at Vorskla, but the Poltava team led by Mykola Pavlov was also a formidable opponent. In August 2009, Vorskla defeated Benfica (2: 1) at home in the Europa League. That is, the victory over Shakhtar Mircea Lucescu is not a coincidence ...
Vorskla played its only semifinal of the Cup of Ukraine until June 2020 against Metalist. The first match in Kharkiv in April 2009 brought a zero draw. According to the rules of that draw, in case of a draw, the opponents did not score a penalty, but had to play again - on the field of another team. And on May 13, 2009, Vorskla beat Metalist Poltava 2-0. And the future hero of the final Vasyl Sachko scored a double.