Andrii Pyatov: Germany, Spain, Switzerland and Ukraine have equal chances in the Nations League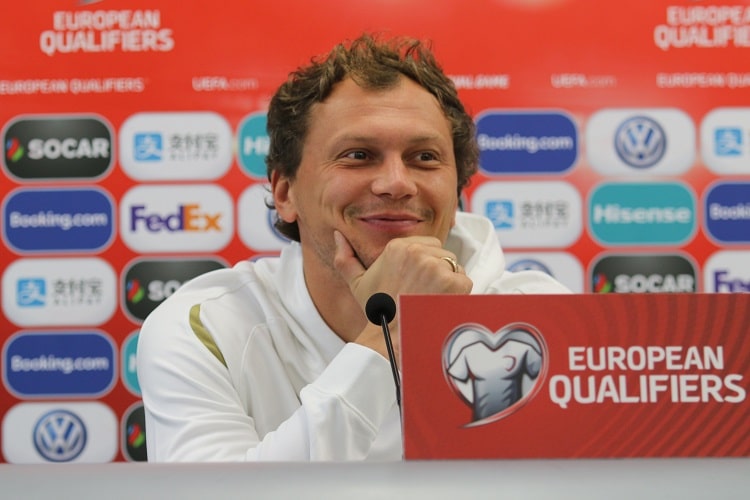 Today Shakhtar and the national team of Ukraine goalkeeper Andrii Pyatov celebrates his XNUMXth birthday, which with 93 matches in the asset is one of the top 5 guardsmen national team for history.
- Andrii, please, accept congratulations on your birthday!
- Thank you.
- Do you rarely have to celebrate a personal holiday at home?
- It is only in the current season that due to the circumstances, I \celebrate a birthday in the family circle. The last time this happened was in 2014, in the break between selections.
Andrii Pyatov received the medal and the cup of the national champion a few hours before his birthday. Photo by Pavlo Kubanov
- On Saturday you received another gold medal of the champion of Ukraine. And what is the most memorable and most valuable trophy of your career?
- The UEFA Cup 2009. There were setbacks during that season, but Shakhtar got out of the situation, which resulted in a European Cup victory, probably the most desirable for a footballer at the club level.
- The national team of Ukraine has not met for seven months. Did you miss the team?
- Of course. According to the old schedule, we had to gather in late May to prepare for the Euro. We all dreamed of playing in a prestigious tournament, but circumstances intervened that we could not influence. I hope that everything will stabilize, and at the end of August the team will gather to start preparations for matches of the Nations League..
- Who is the Nations League favorite of our elite group?
- Germany, Spain, Switzerland and Ukraine have the equal chances. The game will put everything in its place. I think last year's experience of confrontation with the European champions, Portugal, showed that we have our own style and our own strength. Ukraine can also control the ball and play its football. At the beginning of the selection for the Euros there was a bit of lack of stability, but then the shortage became less, the level of players grew ...