Leading medical institutions of Transcarpathia receive assistance from the regional football association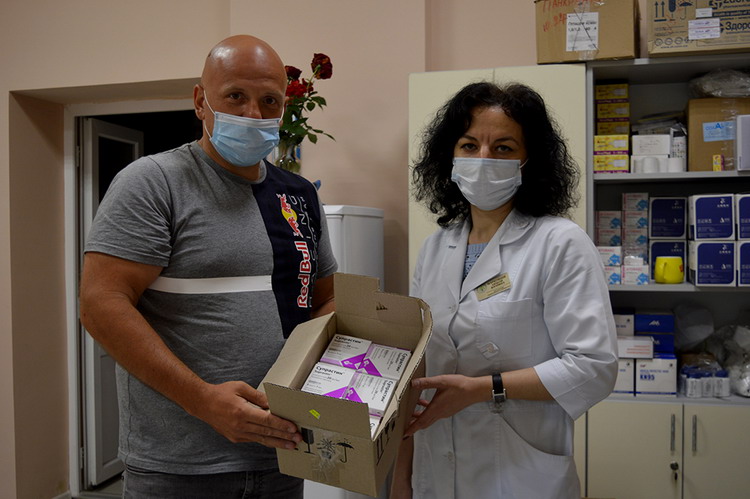 The Transcarpathian Football Association continues to support measures aimed at overcoming the coronavirus pandemic.
It was the necessary medicines and means were bought for the three main medical institutions of the region that are treated for COVID-19 - the regional clinical infectious diseases hospital, the regional anti-tuberculosis dispensary and the regional clinical hospital named after Andriy Novak. On behalf of the head of the ZAF Ivan Duran, his deputy Viktor Kachur provided the doctors with the necessary assistance.
It will be recalled that he received financial assistance from the Uzhhorod Football Federation was given to a Honored Worker of Physical Culture and Sports of Ukraine, one of the most famous youth coaches in the region Oleksandr Filip. In addition, he was awarded an honorary award of Ukrainian Football Association. The funds that are in the account of the Transcarpathian Football Association at this difficult time are sent to help veterans and other groups in need.
Photo by ffz.org.ua
We previously reported on activities of Chernihiv, Dnipropetrovsk, Odesa, Ternopil, Zhytomyr, Kirovohrad, Khmelnytskyi, Chernivtsi, Ivano-Frankivsk, Sumy, Kherson, Luhansk, Rivne, Lviv, Poltava, Volyn, Zaporozhye and Vinnytsia regional associations, football association of Of the Autonomous Republic of Crimea, Association of Football Veterans of Ukrainewho supported the UAF initiative to tackle the spread of coronavirus.