UAF and ROAF handed over balls to Rivne teams of ATO participants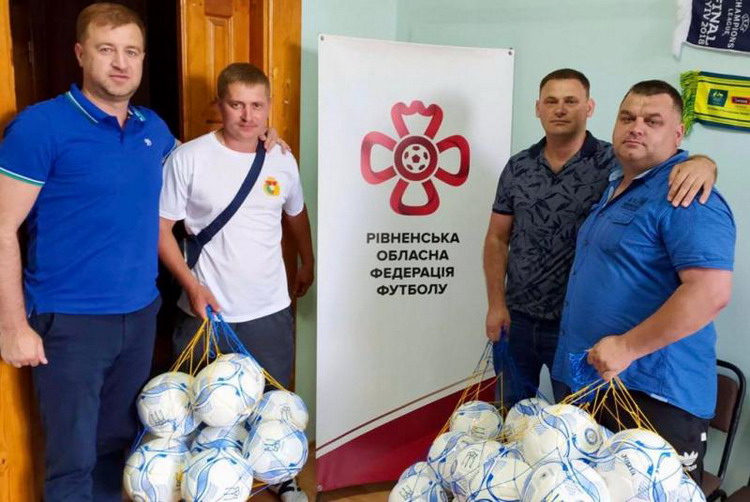 The Rivne Regional Football Association together with the Ukrainian Football Association provided balls to the Rivne Region team that will take part in this year's ATO Heroes' Cup competition.
Chairman of the ROAF Alexei Khakhlov passed the balls to the team.
- Our association and I personally are ready, as well as in previous years, to continue in every possible way to promote our teams in which participants of anti-terrorist operation play. After all, football also performs social functions, in particular regarding the psychological rehabilitation of combatants. I wish health and victories to our glorious warriors! - Alexey Khakhlov noted.
- Thank you UAF for the balls that will help us in the training process. We are also pleased to cooperate with the Rivne Regional Football Association, thank you for your support and assistance, in particular in the appointment of referees for our matches, - said the representative of the team "Goshcha-ATO" Igor Rudyk.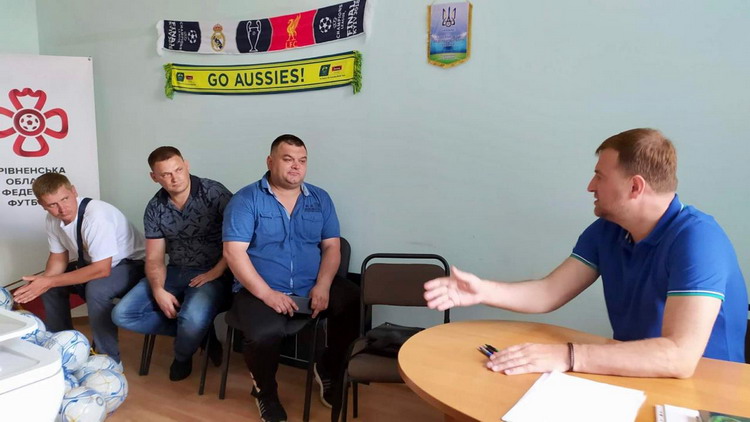 Photo by roaf.rv.ua
We will remind that veterans of football of the Rivne region also receive assistance from the regional association.
We previously reported on activities of Chernihiv, Dnipropetrovsk, Odesa, Ternopil, Zhytomyr, Kirovohrad, Zakarpattya, Khmelnytskyi, Chernivtsi, Ivano-Frankivsk, Sumy, Kherson, Luhansk, Lviv, Poltava, Volyn, Zaporozhye and Vinnytsia regional associations, football association of Of the Autonomous Republic of Crimea, Association of Football Veterans of Ukrainewho supported the UAF initiative to tackle the spread of coronavirus.