E-sports is a new reality: the next meeting of Sports Talk Club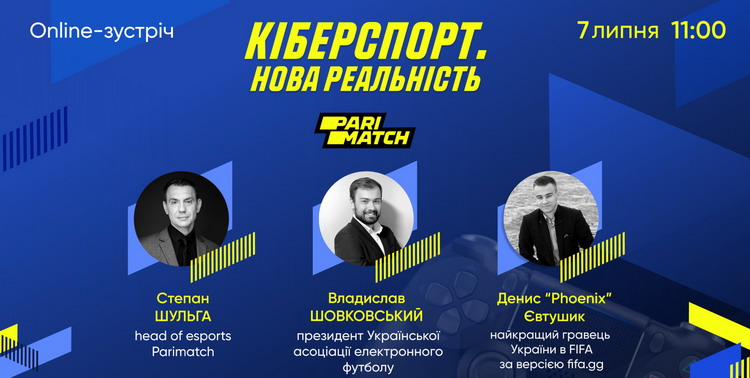 Interest in e-sports is growing daily among both participants and business partners. Many organizations in classical sports have decided to keep up and are trying to hold their own promotions and E-tournaments.
But does that make sense? What is the difference between eSports and simulators? Will eSports kill classic sports? What fate awaits e-sports? These and many other questions will be answered by leading experts. The next meeting of Sports Talk Club, organized by Parimatch, will take place on July 7. Start - at 11.00.
Within the educational platform PM Education will perform:
one of the best experts in the eSports industry, Head of Esports Parimatch Stepan Shulha. He will talk about the structure of the industry, give advice on what to do for classical sports today;
Vladyslav Shovkovskyi, President of the Ukrainian Electronic Football Association. He will share ready-made recipes on how to promote sports through gaming, as well as how to make money on it;
Denys Phoenix Yevtushyk, the best player of Ukraine in FIFA according to fifa.gg. He will reveal the secrets of the interior kitchen of professional e-athletes.
Don't miss the next Sports Talk Club!
Registration - By link.