Results of the 2019/2020 season: Roman Yaremchuk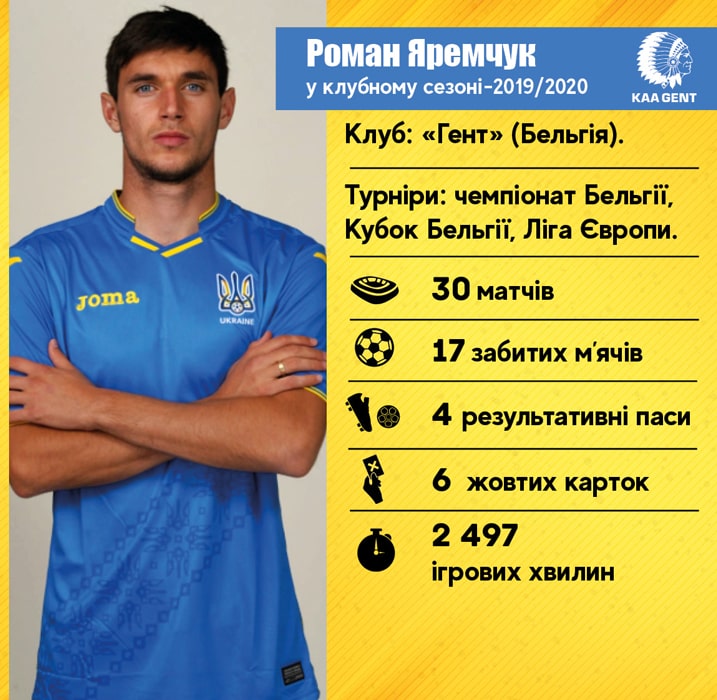 For the second season in a row, KAA Gent and Ukraine striker Roman Yaremchuk overcomes the club's score-sheet with 10 goals scored.
And if last season our forward scored 45 times in 12 matches, then in 30 matches - 17. And we can only imagine what would be the final goalscoring asset of Yaremchuk, if the season in the Belgian championship did not end early due to a pandemic COVID-19 virus. In addition, Roman missed a good number of games due to injuries…
So, we can safely assume that next season, if the striker bypasses the injuries, he can be expected to continue to score goals, which, we hope, will naturally spread to the match of the national team of Ukraine.