The Ukrainian Association of Football introduces stadium categories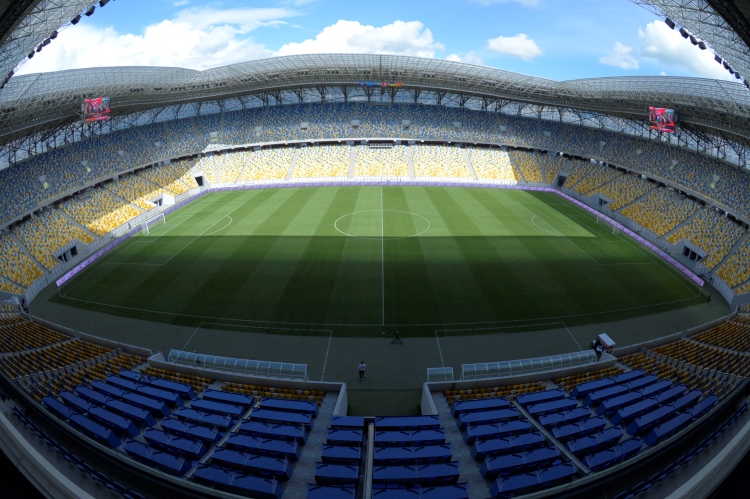 Last year, the UAF Stadium and Security Committee in close cooperation with the UPL, PFL, the National Police of Ukraine, the State Emergency Service of Ukraine, TV broadcasters and others in organizing and holding football matches developed and subsequently approved by the UAF Executive Committee the new Regulations for stadium infrastructure and security measures for football competitions.
In preparing this document, one of the important innovations was the introduction of stadium categorization in Ukraine. Thus, the new regulations contain a provision on stadium categories, which regulates the structural criteria that must be met in order to classify a stadium into categories from the first to the fourth for admission to professional football competitions.
Similarly, UEFA uses four categories to classify according to its own criteria. In most cases, UEFA's criteria are stricter.
According to the decision of the UAF Executive Committee, the new infrastructure regulations will come into force next season, but the provisions on stadium categories will come into force only after the season, ie starting with the 2021/2022 season. In the 2020/2021 season, stadium registers will still be valid, as it was before. This will be the last season with registers. However, the formation of registers will already take into account the criteria for categorization.
As for the categories, the stadiums that receive the first category will be able to host matches of the second league of the PFL, youth and youth teams U-21 and U-19 and the Cup of Ukraine up to and including the 1/8 finals. Stadiums of the second category will be able to host matches of the first league of the PFL and the Cup of Ukraine up to and including the quarterfinals. Stadiums with the third category will have the right to host UPL matches, the final matches of the Cup of Ukraine and the Super Cup of Ukraine. The fourth category will allow any official matches under the auspices of the UAF.
It should be noted that in order to be admitted to international matches (national team games and European Cup matches of various stages), stadiums must be categorized in accordance with the provisions of the UEFA Regulation on Stadium Infrastructure. For example, in order to host the official matches of the national team of Ukraine, as well as the group stage of the Champions League and Europa League, the stadium must meet the criteria of the fourth category of UEFA.