Updated UEFA calendar for women's and girls' tournaments in 2020-2021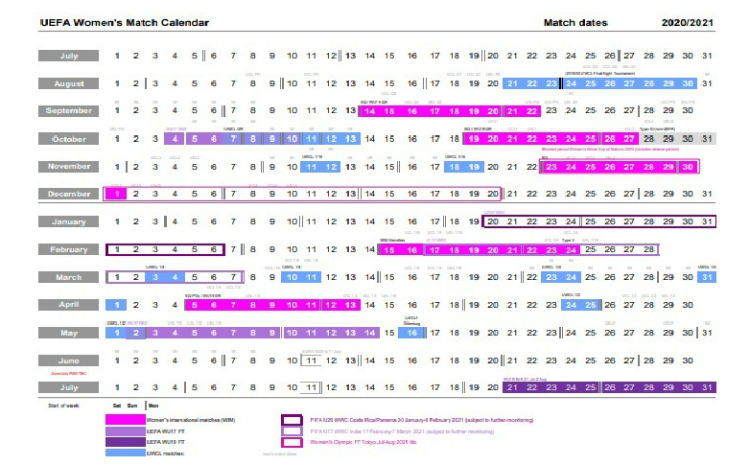 UEFA has published an updated on its official website calendar for tournaments with the participation of women's and girls' national teams in 2020-2021.
We will remind that this year the national women's national team of Ukraine will continue performance in group I Euro 2022 qualifying tournament. The girls' national team of Ukraine WU-19 will take part in Euro-2021 qualifying tournament, and the WU-17 team will play in In the Elite round of Euro 2020 selection and qualification for Euro-2021.