FIFA has officially released the 2022 World Cup calendar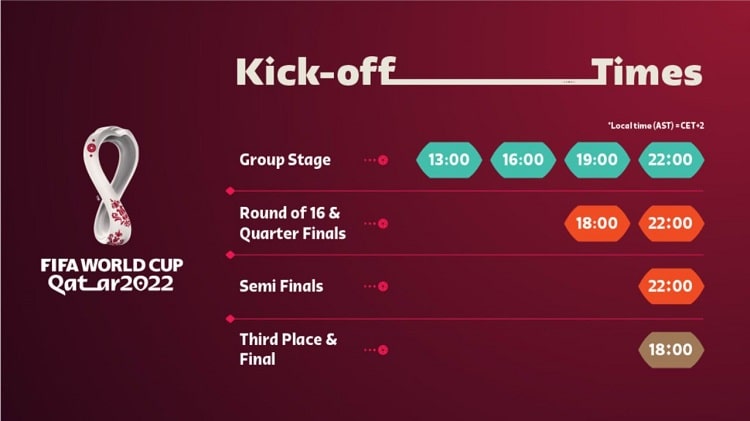 The final stage of the 2022 World Cup will begin on November 21, the FIFA official website.
This day will be the first match of the tournament with the participation of the hosts, the team of Qatar, and it will take place at the Al-Bayt Stadium in Al-Hawri. The match is expected to start at 12.00 Kyiv time. In general, it is planned that the group round games will start at 12.00, 15.00, 18.00 and 21.00 Kyiv time. This segment of the World Cup is played in 12 days. The matches of the early stages of the playoffs will start at 17.00 and 21.00 Kyiv time, and the semifinals - at 21.00 Kyiv time.
It is also reported that the Khalifa International Stadium will be the venue for the match for third place (December 17), and the Lusail Arena will host the final of the 2022 World Cup (December 18, 17.00 Kyiv time).
We will add information for fans who plan to attend the World Cup. Tickets will be sold exclusively through FIFA.com/tickets.