PFL Club News. Veres and Alliance are preparing for the transition matches for places in the first league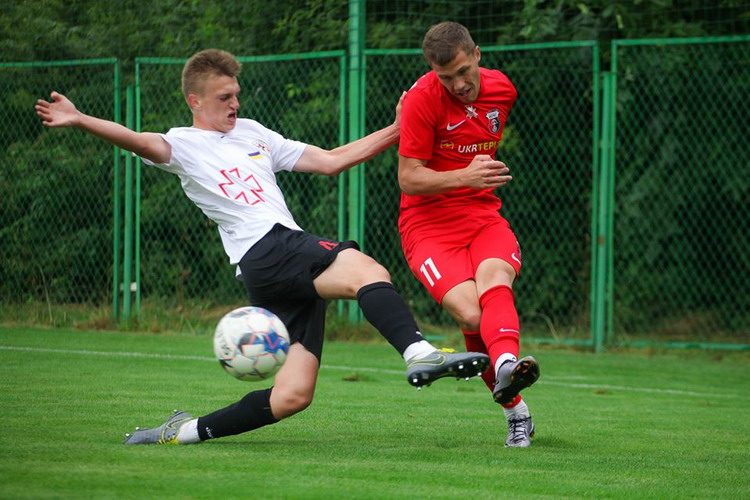 As the restart of the Ukrainian championship among the teams of the second league did not take place, all participating teams were forced to go on vacation. The first to return were the players of Veres and Alliance, who took third place in their groups, because in August they will have transitional matches for the right to rise in the class.
"We resumed the training process on July 1," said Veres manager Yuri Wirth in a comment to the UAF's official website. - At first, we trained at home, playing two sparring matches, with the youth team of Lviv and the experimental team of Volyn, in which we won - 4: 0 and 5: 1, respectively. From July 20, we will prepare in Pushcha-Vodytsya, where control matches with Kolos, Alliance and Shakhtar are planned. We will meet the champion on July 30 at the NSC "Olympic", and this will be a dress rehearsal for the Pitmen before the second match of the Europa League with "Wolfsburg".
The final stage of training will be held in Rivne, we will play with Ternopil "Niva" and "Polissya", which was headed by Serhiy Shyshchenko a few days ago. We hope that the transitional matches will take place on time (August 15 and 19), we are serious and will make efforts to get a pass to the first league. "
"For various reasons, we have problems with sparring partners," said the head coach of the "Alliance" Yuri Yaroshenko in a comment to the official website of the UAF. - Still, I want to believe that my wards will not be deprived of playing practice. In the near future we plan to pass the test in the control matches with the "youth" "Dnipro-1", "Veres" and "Chaika" (Petropavlivska Borshchahivka). It is gratifying that all the boys are healthy and missed football terribly. We are currently stationed on the basis of FC Victoria in Mykolayivka, where proper conditions have been created for training, which will allow us to approach the transitional matches in full force, in which we are going to achieve a positive result. "
We will remind that according to by the decision of the UAF Executive Committee in the two-match playoff for the right to play in the first league in the season 2020/2021 "Veres" (Rivne) and "Alliance" (Lypova Dolina) will play with the teams that finish in 15th and 16th places in the current championship of the first league.