Nations League. Switzerland will host Ukraine on November 17 in Lucerne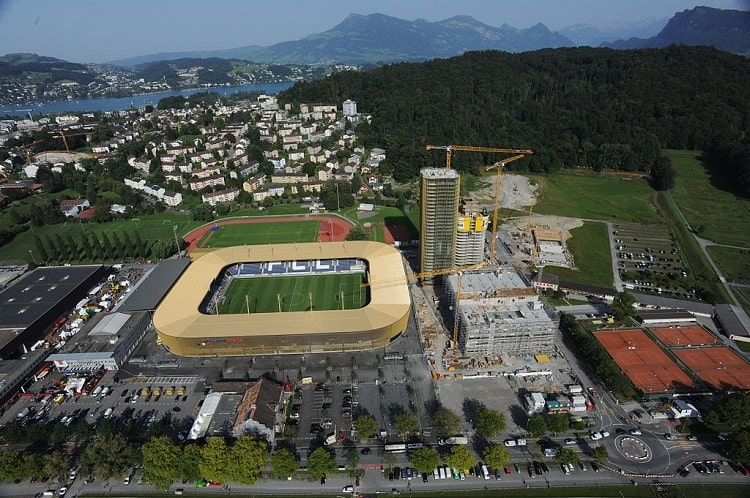 The Swiss Football Association has announced the venue for the last two home matches of the national team in the Nations League.
According to the official website of the SFA, Switzerland will host Spain and Ukraine in the Nations League in Basel and Lucerne. The match in Group A4 against the Spaniards will take place in Basel on November 14 (kick-off - at 21.45 Kyiv time). The match against Ukraine will take place in Lucerne on November 17 (21.45).
Calendar of matches of the Swiss national team in 2020
03.09. Nations League. Ukraine - Switzerland. Lviv. 21.45
06.09. Nations League. Switzerland - Germany. Basel. 21.45
07.10. Friendly match. Switzerland - Croatia. St. Gallen. 21.45
10.10. Nations League. Spain - Switzerland. Venue TBD. 21.45
13.10. Nations League. Germany - Switzerland. Cologne. 21.45
11.11. Friendly match. Belgium - Switzerland. Brussels. 21.45
14.11. Nations League. Switzerland - Spain. Basel. 21.45
17.11. Nations League. Switzerland - Ukraine. Lucerne. 21.45