Championship of Ukraine among women's teams: "Zhytlobud-2" won gold awards for the third time in history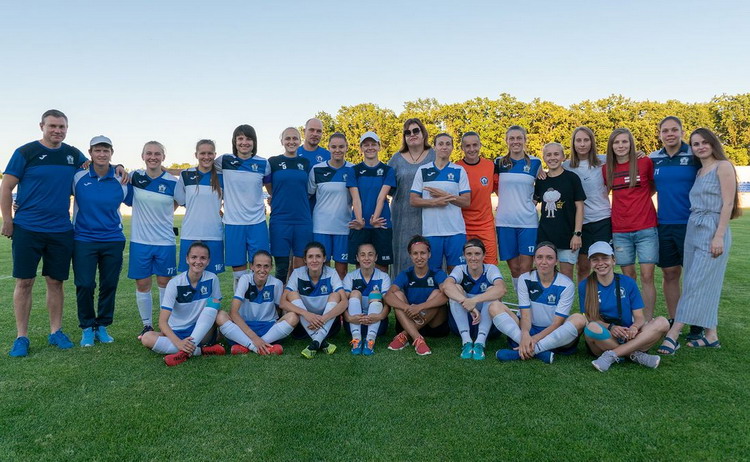 Following the results of the meeting between the two leaders of the Ukrainian championship, Kharkiv's Zhytlobud-2 and Zhytlobud-1, the winner of the tournament was determined.
In a match on Sunday at Kharkiv's Sunny Stadium, the championship leader, Zhytlobud-2, defeated the closest pursuers from Zhytlobud-1 thanks to Kostyuchenko's own goal and Malakhova's ball, which was scored by a header.
Thus, the wards of Natalia Zinchenko on the eve of the matches of the last, 18th round became unattainable for competitors. Previously, Zhytlobud-2 became the champion of Ukraine in 2016 and 2017. Voskhod from Staraya Mayachka (Kherson region) won bronze medals for the second time in a row.
It will be recalled that the winner of the Ukrainian championship will perform in the qualifying round UEFA Champions League 2020/2021 among women's teams.
17 round
25.07.2020
Mariupol - Panthers - 1: 3 (1: 1)
Goals: Lashko (18) - Seremchuk (19), Bilokur (48, 88).
Yatran - Voskhod - 0: 2 (0: 1)
Goals: Aluko (44), Osipyan (88).
At the 45 + 2nd minute Yanchuk ("I") did not realize penalty.
1 round
26.07.2020
Zhitlobud-2 - Zhitlobud-1 - 2-0 (0-0)
Goals: Kostyuchenko (50, own goal), Malakhov (51).