Latest PFL club news. "Alliance" and "Veres" are preparing to meet the transitional matches in full force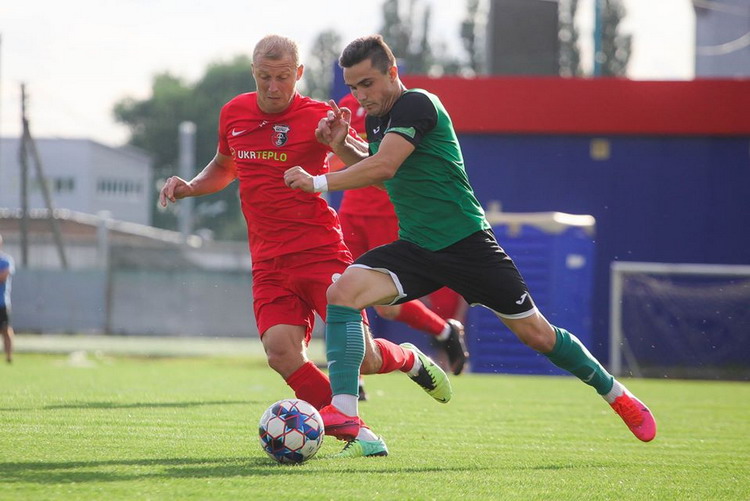 Alliance and Veres players are sparring in preparation for playoff matches with teams finishing in the first division in 15th and 16th places respectively.
"Alliance" first parted ways with "youth" "Dnipro-1" (3: 3, 1: 1), and then won on a neutral field in Pushcha-Vodytsya over "Veres" - 3: 2.
Instead, Rivne defeated the experimental team of Kovaliv's Kolos (3: 0) and Kyiv's Dynamo's youth team (1-0), and also lost to the Ukrainian champion Shakhtar (0-2).
The teams that have already won the right to play in the first league have also started preparing for the season. Zhytomyr's Polissya lost to Shakhtar in its first sparring match - 1: 4. The club plans to play with Chaika (Petropavlivska Borshchahivka) and Veres in the near future. The coaching staff of the new Polissya manager Serhiy Shishchenko includes Hryhoriy Churilov, with whom they previously worked at Bukovyna and Shakhtar U-19.
Ternopil's Niva has already played a control match, beating the resistance of Lviv's youth team - 3: 1. But VPK-Agro and Kherson Crystal, which triumphed in Group B, are still limited to training.
Meanwhile, second-league Uzhhorod was headed by Volodymyr Vasyutyk, who previously helped Vyacheslav Grozny at Shakhtar (Karaganda, Kazakhstan). His assistant was Valentin Slyusar - a famous football player in the past, who in recent years has coached amateur teams in Transcarpathia.