"Olympia" (Savintsi) - winner of the Cup of Ukraine among amateurs 2019/2020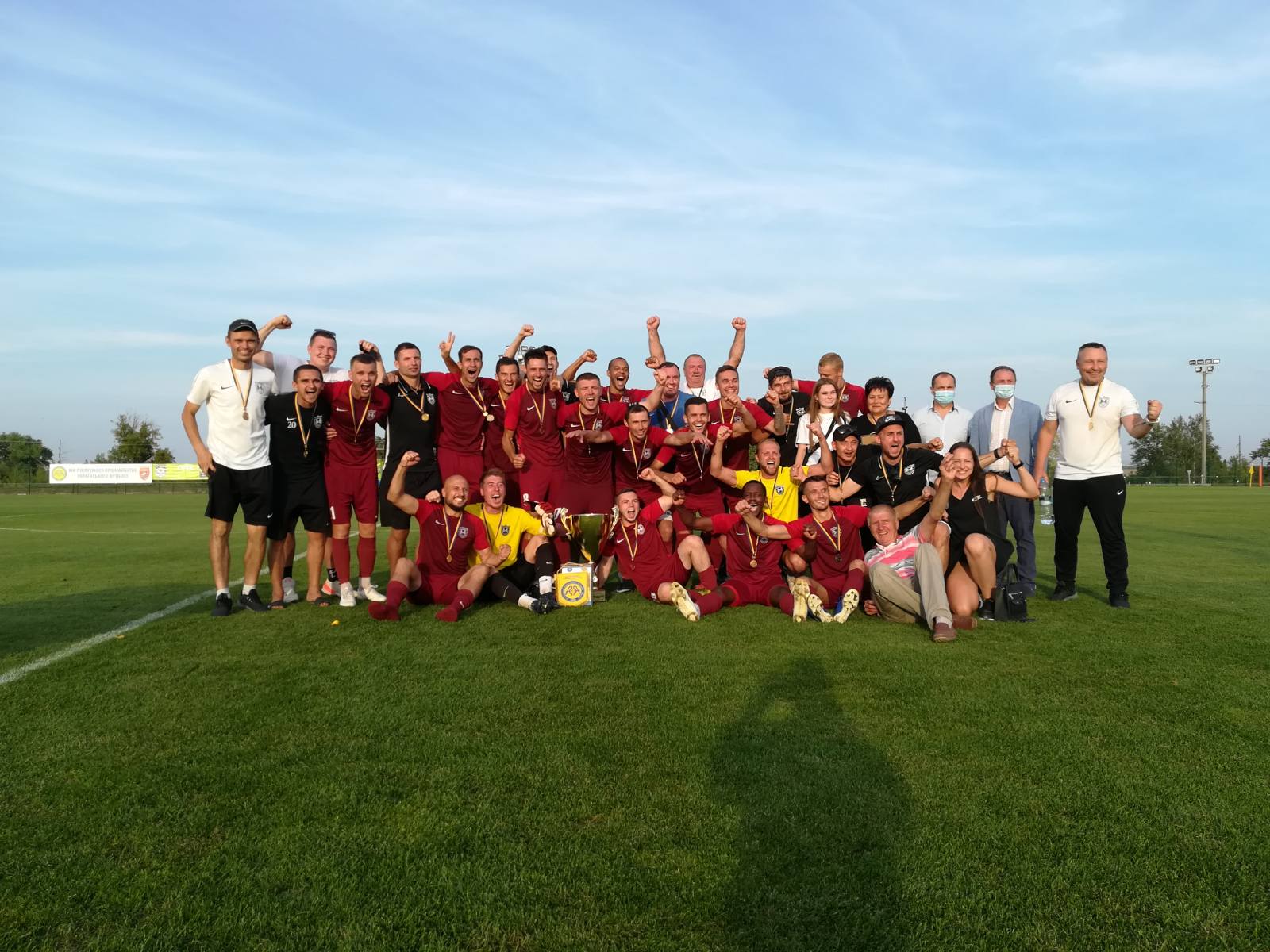 The return match of the final of the Cup of Ukraine among fans of the 2019/2020 season between local "Victoria" and "Olympia" (Savintsi) took place in Mykolayivka.
The match ended with a score of 1: 0 in favor of the guests. The only goal in the 53rd minute of the match was scored by Vitaliy Subochev. Given that the first game ended in a draw - 1: 1, "Olympia", representing the Poltava region, won the trophy.
Both teams as finalists of the Cup of Ukraine among fans have qualified for participation in the Cup of Ukraine among the teams of professional clubs of the 2020/2021 season.
Ukrainian Cup among amateurs. Final. Match-response
"Victoria" (Nikolaevka, Sumy region) — Olympia (Savyntsi, Poltava region) — 0: 1 (0: 0)
Goal: Subochev (53).
"Victoria": Zinchenko, Tsapiy (Bezyazychny, 78), Yatsenko, Cherednichenko, Mykhailyuk, Nelin (k), Grankin, Kasyanov (Akimov, 56), Borisenko, Chernikov, Arzhanov. Substitutions: Zarubin, Retushnyak, Shimko. Head coach: Artem Radionov.
"Olympia": Kazakov, Radchenko, Fabunmi, Dzemku, Bogomaz (k), Rudchenko (Gulovich, 85), Kunev (Svitlichny, 82), Subochev, Kovtun (Targanchuk, 57), Malik, Streltsov (Spivak, 76). Spare: Makarenko. Head coach: Alexander Kulik.
Mykolayivka. Victoria Stadium. Arbitrator - A. Mykhailyuk (Kyiv).
Booked: Borisenko (36), Chernikov (62), Yatsenko (67) - Rudchenko (10), Bogomaz (39), Kulik (62), Spivak (90 + 3).
Debut — 1: 1.