UAF awarded the winners of the Ukrainian championship among women's teams of the major league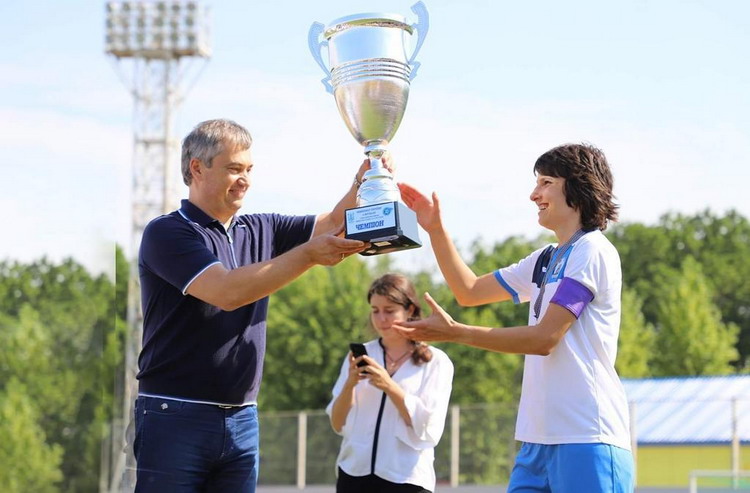 The last matches of the Ukrainian Championship 2019/2020 among women's teams of the major league took place.
The winner of the tournament was identified even following the results of the last game day. Today, Zhytlobud-2 defeated Mariupol in the status of a champion. Another Kharkiv team, Zhytlobud-1, won silver medals. Voskhod (Stara Mayachka, Kherson region) finished third.
After the last day of play, the first vice-president of UAF Vadym Kostyuchenko awarded the winners of the tournament, the team "Zhytlobud-2", and handed over greetings from the president of the Ukrainian Football Association, member of the UEFA Executive Committee Andriy Pavelko.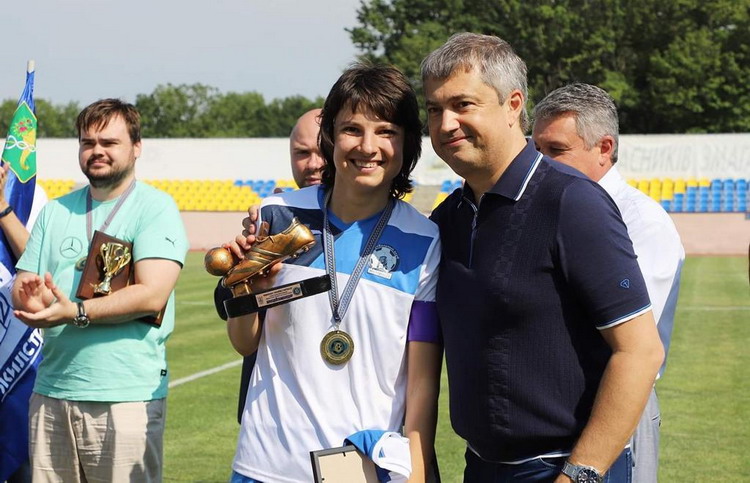 Photo of UAF press service
"We are very grateful to our clubs for being able to finish the championship in difficult conditions after quarantine and determine the winner in wrestling, despite the circumstances that have arisen in the world due to the coronavirus pandemic," said Vadym Kostyuchenko. - The tournament was held at a high level. Congratulations to the Zhytlobud-2 team with the well-deserved championship title. The fight went on until the last rounds. The team "Voskhod" was pleasantly surprised.
We also wish the base team of the national team of Ukraine, "Zhytlobud-2", to represent the country with dignity and win more victories in the Women's Champions League. We would like to thank the Ministry of Health and the Chief Sanitary Doctor of Ukraine for the trust and the opportunity to hold the final part of the championship and determine the winners in wrestling. "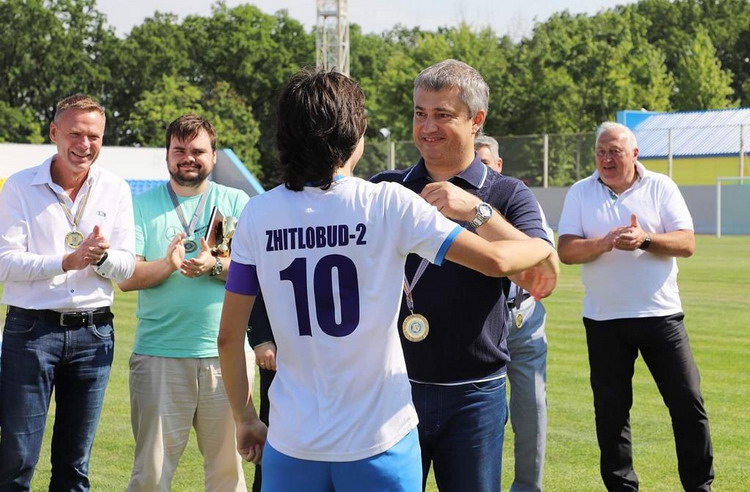 Photo of UAF press service
31.07.2020
18 round
Panthers - Yatran - 0: 3 (0: 0)
Goals: Yanchuk (47, 73), Kosik (76, from the penalty spot).
19 round
Zhitlobud-1 - Voskhod - 2: 0 (0: 0)
Goals: Boychenko (71), Sidorenko (90 + 3).
20 round
Zhytlobud-2 - Mariupol - 7: 1 (6: 0)
Goals: Tril-Polyukhovych (5), Malakhova (16, 38), Kravchuk (28), Kalinina (35), Andrukhiv (44), Skorynina (78) - Lashko (86, from the penalty spot).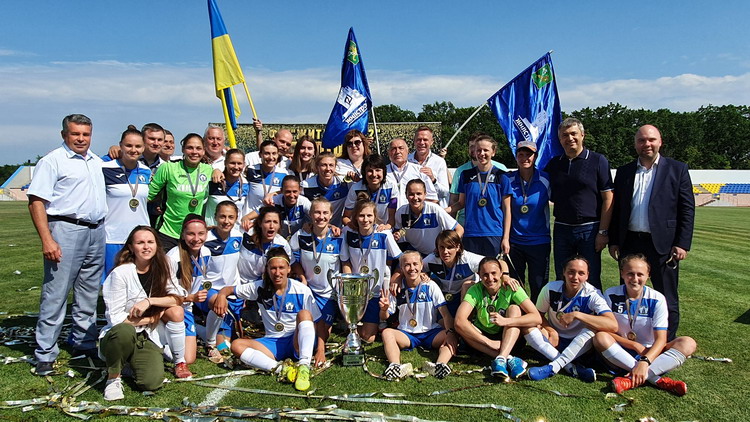 Zhytlobud-2 is the champion of Ukraine-2019/2020. Photo by womensfootball.com.ua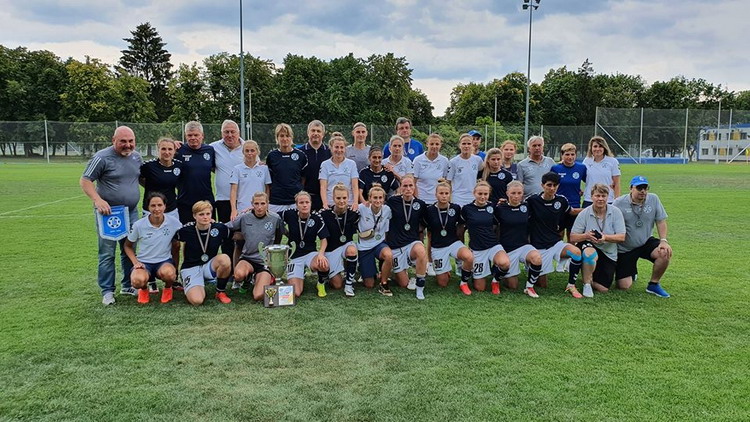 Silver medalist of the championship of Ukraine among women's teams of the 2019/2020 season - "Zhytlobud-1". Photo by womensfootball.com.ua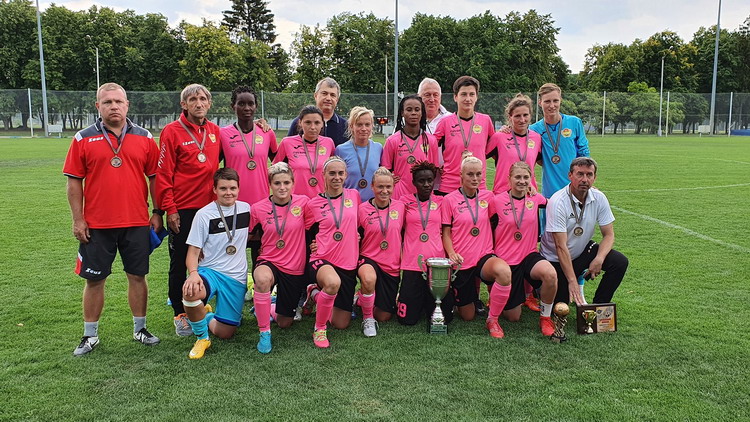 Bronze medalist of the Ukrainian championship among women's teams of the 2019/2020 season - "Voskhod". Photo by womensfootball.com.ua