U-19: playing practice of football players of the youth national team of Ukraine in the UPL season 2019/2020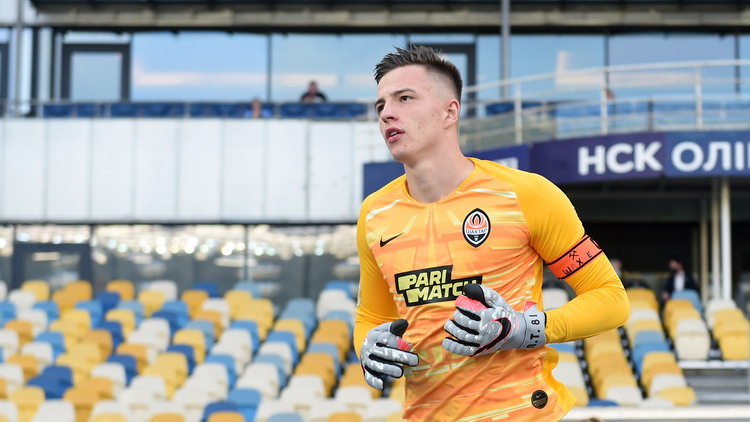 For almost six months, since February, the national teams of Ukraine have not been on the field. This break is especially difficult for the players of the youth national teams, because due to quarantine the DUFLU and UPL championships in the U-19 and U-21 categories ended ahead of schedule, and it is impossible to progress without playing practice.
But at the finish of the Ukrainian Premier League championship we saw the debuts of a large number of young players. We have already talked about the guys 2003-2004 years of birth, then - of 2002, and now let's talk about the players born in 2001. They are coached by Oleg Kuznetsov in the youth national team of Ukraine. And Ruslan Rotan invites some to the youth team, although the basic age categories of his team are born in 1998-1999.
The first players of this generation made their debut in the UPL last season. First - Danilo Sikan (August 12.08.2018, 159, "Karpaty"), who moved to Shakhtar in the winter, and in the spring played for "Mariupol" on lease and played seven matches (03.03.2019 minutes). Then - Mykhailo Mudryk (March 10, 381, Arsenal-Kyiv), who also played on loan from Shakhtar and played 25.05.2019 matches (26.05.2019 minutes). Yevhen Belych (May XNUMX, XNUMX, Desna) and Anatoliy Trubin (May XNUMX, XNUMX, Shakhtar) played their debut matches in the UPL. The first came on as a substitute in the last minute, the second played a full match.
Trubin, Sikan and Mudryk continued their performances in the UPL, and all three are part of Shakhtar. In December 2019, one of the Romanyuk brothers, Kyrylo (Mariupol), came on the field once. In March, Oleksiy Sych from Lviv made his debut, and after the quarantine Yuriy Maksymov gave a chance to the young Vorskla reservists, who confidently played in the U-21 and U-19 championships. One of them - Danilo Kravchuk - scored the first goal for the generation born in 2001 in the UPL.
The first legionnaire of this age, Mamadou Danfa (March 06.03.2001, 14, Kolos), also made his debut in the elite of the Ukrainian championship. The Senegalese midfielder played 16 minutes in the match against Shakhtar on June 0 (1: XNUMX).
Footballers born in 2001 in UPL clubs in the championship of Ukraine of the 2019/2020 season
| | | | | | | |
| --- | --- | --- | --- | --- | --- | --- |
| Player | Date of birth | Club | Debut | Games | Minutes | Goals |
| Anatoliy TRUBIN (c) | 01.08.2001 | Shakhtar | 23.02.2020 | 7 | 630 | 7c |
| Danilo KRAVCHUK (n) | 02.07.2001 | Vorskla | 31.05.2020 | 7 | 361 | 1 |
| Danilo SIKAN (n) | 16.04.2001 | Shakhtar | 04.08.2019 | 7 | 256 | 0 |
| Valery DUBKO (c) | 22.03.2001 | Vorskla | 19.06.2020 | 4 | 225 | 0 |
| Daniel SEMILET (c) | 07.03.2001 | Vorskla | 03.07.2020 | 3 | 221 | 0 |
| Mikhail MUDRIK (pz) | 05.01.2001 | Shakhtar | 12.07.2019 | 3 | 88 | 0 |
| Radio POSEVKIN (c) | 18.05.2001 | Vorskla | 03.07.2020 | 3 | 39 | 0 |
| Alexey SICH (pz) | 01.04.2001 | Karpaty | 14.03.2020 | 2 | 160 | 0 |
| Kirill ROMANYUK (c) | 21.03.2001 | Mariupol. | 01.12.2019 | 1 | 1 | 0 |
| Eugene BELICH (pz) | 09.01.2001 | Chernihiv | | | | |
| Oleg BEREZA (c) | 20.08.2001 | Karpaty | | | | |
| Stanislav BIBLYK (n) | 17.08.2001 | Mariupol. | | | | |
| Stanislav MORARENKO (pz) | 03.08.2001 | Kolos | | | | |
| Bogdan ROMANIUK (c) | 21.03.2001 | Mariupol. | | | | |