Natalia Zinchenko: "I hope that before the match with Montenegro the national team of Ukraine will not lack playing practice"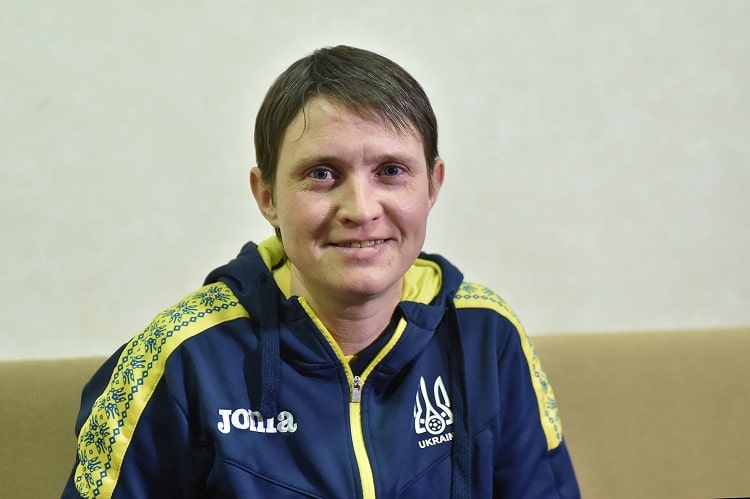 The rivalry in this year's championship of Ukraine among women's teams kept the fans in suspense almost until the last round.
Only on finish line thanks to the victory over the main competitor, Zhytlobud-1, the football players of Zhytlobud-2 managed to break away from their pursuers.
- First of all, I want to thank the UAF leadership, which made every effort to complete the championship and everything was decided on a sporting basis, - said the head coach of "Zhytlobud-2", which also heads the national team of Ukraine, Natalia Zinchenko in a comment to the official UAF website. - As expected, everything was decided in the Kharkiv derby, where my wards were stronger. By the way, if they realized all the created moments, the question of the winner would be removed from the agenda in the first half. I think the distribution of places in the final standings is fair.
- Now let's move on to the affairs of the national team. Will you be able to count on all your wards in preparation for the September qualifying match European Championship with Montenegro?
- Unfortunately, Tatiana Kitaeva dropped out for a long time due to a serious injury. The rest rush into battle.
- Do you already know when the team will gather to prepare for the match with the Balkans?
- September 14 in Kyiv. A flight to Montenegro is scheduled for September 16. We will have to limit ourselves to the training process, but I hope that the girls will not have problems with playing practice, because the new Ukrainian championship will start in the second half of August, and they will have time to play four matches.
- How did you react to the fact that your next home match of the European Championship selection, with the Greeks, the national team of Ukraine will be held in Zaporizhia for the first time?
- I am only in favor, because I am convinced that the expansion of geography will only contribute to the promotion of women's football in Ukraine. In addition, since the basis of the team is Kharkiv, given the short distance, there is reason to hope that Zaporozhye on September 22 will come to support their many fans from the capital of Slobozhanshchina.