UEFA standings table: Ukraine overtakes Netherlands and secures ninth place in cycle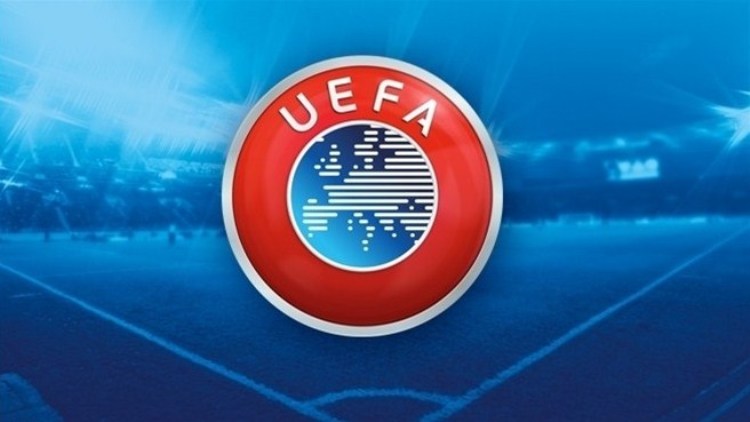 Shakhtar's victory over Basel points in the Europa League allowed Ukraine to earn four more points for the UEFA odds table.
The Pitmen got three points for the victory (in the stages of one match in the main grid they give exactly the same amount after changing the calculation scheme due to the pandemic). Shakhtar earned another bonus for reaching the semifinals. In total, 0,8 points were added to the treasury of Ukraine last Tuesday. Last week, the victory of Donetsk over "Wolfsburg" added three points or 0,6 points to the association (with a bonus for a ticket to the quarterfinals).
In general, Shakhtar has 21 points this season, Dynamo has 6,5, Zora has 4, Oleksandriya has 3 and Mariupol has 0,5. So, the score is currently 35 points or 7,0 points. After the miners' last success, Ukraine overtook the Netherlands and rose to 9th place in the table. It will remain on it in this cycle.
It will be recalled that after the European Cups reform and the introduction of the third tournament in 2021, the ninth association in the UEFA Coefficients table will have a European Cup quota of five clubs: two in the Champions League (one in the group stage, one in the third qualifying round), one - in the Europa League (in the play-off round) and two in the UEFA Conference League (one in the third qualifying round and one in the second qualifying round).
This table forms the representation for the European Cup season-2021/2022.
From the UEFA Coefficient table
| | | | | | | | | | |
| --- | --- | --- | --- | --- | --- | --- | --- | --- | --- |
| | | | 15/16 | 16/17 | 17/18 | 18/19 | 19/20 | Sumy | Cl |
| 1 | | Spain | 23.928 | 20.142 | 19.714 | 19.571 | 17.785 | 101.140 | 3/7 |
| 2 | | England | 14.250 | 14.928 | 20.071 | 22.642 | 18.285 | 90.176 | 2/7 |
| 3 | | Germany | 16.428 | 14.571 | 9.857 | 15.214 | 16.571 | 72.641 | 2/7 |
| 4 | | Italy | 11.500 | 14.250 | 17.333 | 12.642 | 14.214 | 69.939 | 2/7 |
| 5 | | France | 11.083 | 14.416 | 11.500 | 10.583 | 9.500 | 57.082 | 2/6 |
| 6 | | Portugal | 10.500 | 8.083 | 9.666 | 10.900 | 10.300 | 49.449 | 0/5 |
| 7 | | Russia | 11.500 | 9.200 | 12.600 | 7.583 | 4.666 | 45.549 | 0/6 |
| 8 | | Belgium | 7.400 | 12.500 | 2.600 | 7.800 | 7.600 | 37.900 | 0/5 |
| 9 | | Ukraine | 9.800 | 5.500 | 8.000 | 5.600 | 7.000 | 35.900 | 1/5 |
| 10 | | Netherlands | 5.750 | 9.100 | 2.900 | 8.600 | 9.400 | 35.750 | 0/5 |
| 11 | | Turkey | 6.600 | 9.700 | 6.800 | 5.500 | 5.000 | 33.600 | 0/5 |
| 12 | | Austria | 3.800 | 7.375 | 9.750 | 6.200 | 5.800 | 32.925 | 0/5 |
| 13 | | Denmark | 5.500 | 8.500 | 5.250 | 4.875 | 5.125 | 29.250 | 0/4 |
| 14 | | Scotland | 3.000 | 4.375 | 4.000 | 6.750 | 9.750 | 27.875 | 0/4 |
| 15 | | Czech Republic | 7.300 | 5.500 | 5.500 | 6.500 | 2.500 | 27.300 | 0/5 |