WU-19: Ukraine will compete in the Euro 2021 qualifiers on February XNUMX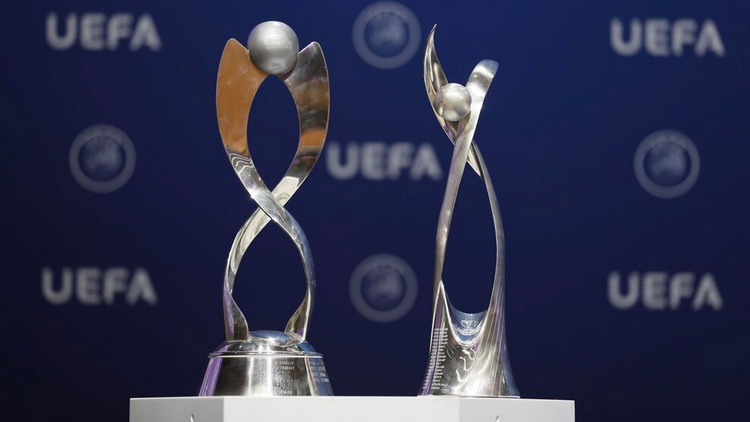 UEFA has changed the terms and format of the qualifying round of the European Championship 2021 among women's youth teams, where Ukraine WU-XNUMX will also play. WU.
48 national teams are divided into 12 groups of four teams. According to the draw, the blue and yellows went to Group 2, where their rivals will be Italy, Serbia (host) and Andorra. Previously, the mini-tournaments were scheduled for September and October 2020, then they were postponed to November, and now announcedthat the competition will take place in February 2021.
The elite round is replaced by head-to-head matches, in which 14 national teams will play in April - winners of 12 qualifying groups, the best team among those who finish second (according to the results of matches with the first and third teams of their quartet), and seeded Spain.
The final part will take place on schedule - from July 22 to August 2, 2021 in Belarus. The tournament, which determines the representatives of Europe at the 2022 World Cup WU-20, will feature the national team of the hosts and seven winners of the play-offs.
Composition of all groups of the Qualifying Round-2021 (WU-19)
Group 1: Czech Republic, Portugal, Romania, Latvia.
Group 2: Italy, Serbia, Ukraine, Andorra.
Group 3: France, Slovakia, Wales, Northern Macedonia.
Group 4: Germany, Austria, Croatia, Kazakhstan.
Group 5: Norway, Poland, Bosnia and Herzegovina, Faroe Islands.
Group 6: Scotland, Hungary, Montenegro, Estonia.
Group 7: Belgium, Sweden, Azerbaijan, Cyprus.
Group 8: Switzerland, Northern Ireland, Turkey, Armenia.
Group 9: Denmark, Russia, Albania, Moldova.
Group 10: Netherlands, Slovenia, Israel, Lithuania.
Group 11: Finland, Iceland, Bulgaria, Georgia.
Group 12: England, Ireland, Greece, Kosovo.