UEFA discusses with national associations on returning fans to stadiums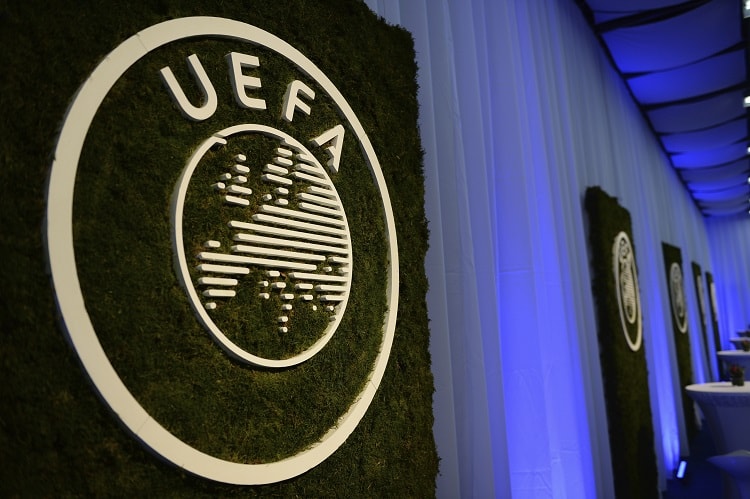 Today, the UEFA administration held a video conference with all 55 general secretaries of associations-members of the organization, which was attended by the General Secretary of the Ukrainian Association of Football, UAF Vice-President Yurii Zapisotskyi. The meeting discussed, in particular, the possible gradual return of fans to the UEFA held matches.
This meeting is part of the consultation process currently being conducted by UEFA. The Union is also working closely with health authorities and governments to explore the possibility and impact of a possible return of fans to stadiums as part of UEFA club and national team competitions.
Today's participants stressed the need to apply strict hygiene and sanitation measures to ensure the health of all those present at the matches before allowing fans to return to the stands.
UEFA said that it would be too early to admit fans to the match, namely to the national team games, which are to take place in early September, and that exhibition matches should be held to accurately study the impact of spectators on medical protocols.
UEFA has proposed to use the match for the UEFA Super Cup, which will take place on September 24 in Budapest, as a pilot game, which may be attended by a minimum number of spectators.
The issue of quarantine for players was also discussed, in particular for matches of national teams, when players of foreign clubs may risk being quarantined after returning to the country where they live.
Associations are encouraged to ask their governments for exceptions for players and team members (so-called international corridors that already exist in some countries). The fact that players will still be tested under the UEFA General Return Protocol should ensure that such exceptions do not pose a risk to society. It was also stressed that such international corridors will greatly simplify the organization of matches.
Associations will also have the opportunity to initiate the transfer of the match to a neutral field, if the current internal conditions may jeopardize the game.
In the coming days, the results of today's discussion will be provided to the UEFA Executive Committee for decision-making on the issues discussed, the .