Cup of Ukraine 2020/2021: the draw of the first preliminary stage of the tournament took place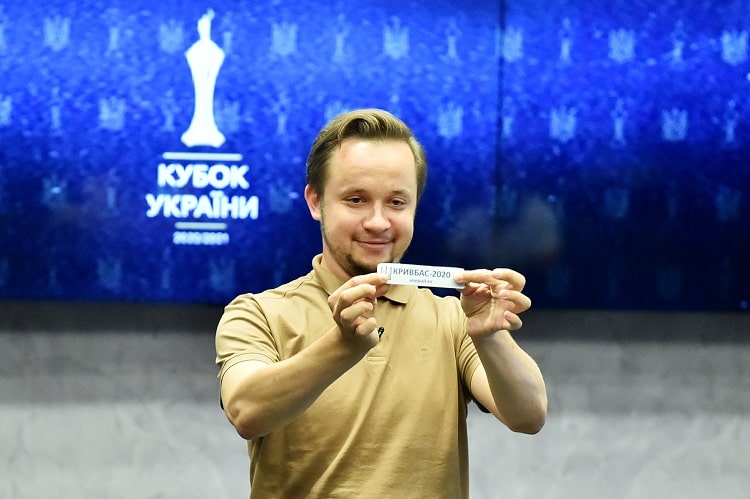 The draw for the starting round of the 2020 Ukrainian Cup took place in the Football House in Kyiv today./2021
It should be noted that due to the difficult epidemiological situation with COVID-19 and at the request of clubs during the draw, according to the decision of the Directorate for the Cup of Ukraine 2020/2021, the geographical principle of sowing was used.
13 teams of the first league, 23 teams of the second league and two amateur teams learned the names of their rivals.
The first preliminary round
Group A
Kryvbas (Kryvyi Rih) - Cherkasy Region (Cherkasy)
"Olympia" (Savintsi) - "Miner-Sport" (Horishni Plavni)
"Victory" (Dnipro) - "Flint" (Kremenchuk)
Group B
Metal (Kharkiv) - VPK-Agro (Magdalinivka)
Viktoriya (Mykolaivka) - Yarud (Mariupol)
Alliance (Lypova Dolyna) - Metalist-1925 (Kharkiv)
Metallurg (Zaporizhzhya) - Avangard (Kramatorsk)
Group C
"Nikopol" (Nikopol) - "Crystal" (Kherson)
Energia (Nova Kakhovka) - Chornomorets (Odessa)
"Tavria-Simferopol" (Kherson) - "Real-Pharma" (Odessa)
"Balkans" (Zorya) - "Nikolaev" (Nikolaev)
Group D
Rubicon (Kyiv) - Dinaz (Vyshhorod)
Niva (Vinnytsia) - Chernihiv (Chernihiv)
Chaika (Petropavlivska Borshchahivka) - Polissya (Zhytomyr)
Dnipro (Cherkasy) - Veres (Rivne)
Group E
Karpaty (Halych) - Niva (Ternopil)
Podillya (Khmelnytskyi) - Prykarpattia (Ivano-Frankivsk)
"Bukovyna" (Chernivtsi) - "Uzhhorod" (Uzhhorod)
Epicenter (Dunaivtsi) - Karpaty (Lviv)
Base dates are August 26-29, 2020.
The final of the tournament, we will remind, has to take place in Ternopil at the city stadium on May 12, 2021.