Congratulations of Andriy Pavelko on the Day of Physical Culture and Sports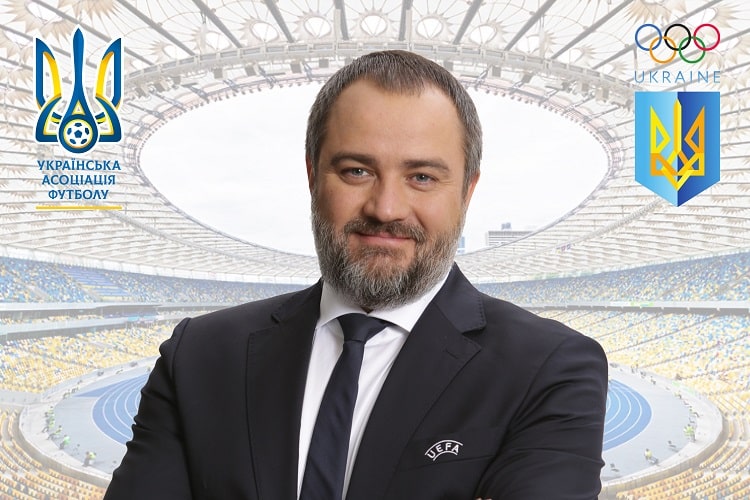 Dear friends! I heartily congratulate you, the whole Olympic and sports family of Ukraine, on the Day of Physical Culture and Sports!
Sport unites very different people, blurs borders and helps to overcome even the most difficult obstacles. Sport gives us wonderful moments and experiences, motivates us to personal growth and achieve new goals, hardens our character and is the key to a healthy life. That is why we are fond of sports from an early age and for life and love sports.
I am proud to be a part of the best sports family in the world, and I thank each of its representatives for an active life position!
I thank the President of the NOC of Ukraine Serhiy Bubka, the Minister of Youth and Sports of Ukraine Vadym Gutsait and the Chairman of the Verkhovna Rada Committee on Youth and Sports Andriy Kozhemyakin for fruitful cooperation and long-term contribution to the development of physical culture in our country!
Thank you for your huge contribution to the development of football and I sincerely congratulate the representatives of our football family on receiving high awards on the occasion of the Day of Physical Culture and Sports. He is an outstanding player and owner of the Golden Ball, co-chairman of the UAF Professional Football Committee Igor Ivanovich Belanov, who was awarded the Order of Prince Yaroslav the Wise V degree by a decree of the President of Ukraine. He is an outstanding football figure who has dedicated many years to the development of our football, the head of the Vinnytsia Regional Football Association and the president of the All-Ukrainian Association of Professional Footballers Irek Farkhatovych Gataullin, awarded the Order of Merit of the II degree. He is a devoted patriot of Ukraine, a volunteer, a former player of Dynamo, Dnipro and the national team of Ukraine, and now a football player of the Spanish Albacete Roman Vyacheslavovich Zozulya, awarded the Order of Merit of the III degree.
We are proud of our football heroes!
I sincerely wish you and the whole sports family of Ukraine peace, prosperity and new victories!
Happy Physical Culture and Sports Day!
With best regards,
President of the Ukrainian Football Association,
member of the UEFA Executive Committee,
Vice President of the NOC of Ukraine Andriy Pavelko