UEFA coefficients: Dynamo, Kolos first points and Shakhtar bonuses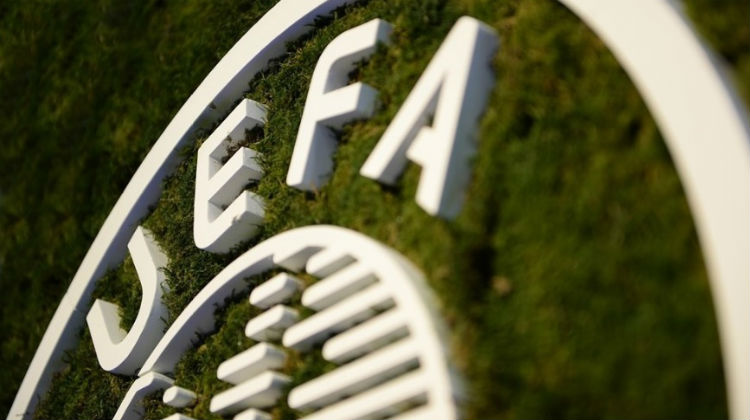 Dynamo's victories over AZ in the Champions League and Kolos's victories over Aris in the Europa League have allowed Ukraine to earn three points for the UEFA odds table (1,5 points in single-match qualifying rounds).
We would like to add that Shakhtar already has four bonuses for a place in the group stage of the Champions League, Desna and Zorya will start harvesting later. Thus, Ukraine currently has 7 points or 1,4 points. Our association ranks 12th, lagging behind Austria is 1,925 points (10 points), from Turkey - 0,5 (2,5). It is with these countries that we will fight for the 10th position, which allows us to declare our representative to the group round of the Champions League directly (11th place will be able to do so only under certain circumstances).
This table forms the representation for the European Cup season-2022/2023.
Ukraine's 12th place currently involves five clubs: two in the Champions League (one in the play-off round, one in the second qualifying round), and one in the Europa League (play-off round). ) and two in the League of Conferences (one in the third qualifying round and one in the second qualifying round).
From the UEFA Coefficient table
| | | | 16/17 | 17/18 | 18/19 | 19/20 | 20/21 | Sumy | Cl |
| --- | --- | --- | --- | --- | --- | --- | --- | --- | --- |
| 1 | | Spain | 20.142 | 19.714 | 19.571 | 18.928 | 2.500 | 80.855 | 7/7 |
| 2 | | England | 14.928 | 20.071 | 22.642 | 18.571 | 2.500 | 78.712 | 7/7 |
| 3 | | Italy | 14.250 | 17.333 | 12.642 | 14.928 | 2.500 | 61.653 | 7/7 |
| 4 | | Germany | 14.571 | 9.857 | 15.214 | 18.714 | 2.500 | 60.856 | 7/7 |
| 5 | | France | 14.416 | 11.500 | 10.583 | 11.666 | 2.250 | 50.415 | 6/6 |
| 6 | | Portugal | 8.083 | 9.666 | 10.900 | 10.300 | 1.200 | 40.149 | 5/5 |
| 7 | | Russia | 9.200 | 12.600 | 7.583 | 4.666 | 1.416 | 35.465 | 5/6 |
| 8 | | Belgium | 12.500 | 2.600 | 7.800 | 7.600 | 1.400 | 31.900 | 5/5 |
| 9 | | Netherlands | 9.100 | 2.900 | 8.600 | 9.400 | 1.500 | 31.500 | 5/5 |
| 10 | | Austria | 7.375 | 9.750 | 6.200 | 5.800 | 0.500 | 29.625 | 4/5 |
| 11 | | Turkey | 9.700 | 6.800 | 5.500 | 5.000 | 1.200 | 28.200 | 5/5 |
| 12 | | Ukraine | 5.500 | 8.000 | 5.600 | 7.200 | 1.400 | 27.700 | 5/5 |
| 13 | | Scotland | 4.375 | 4.000 | 6.750 | 9.750 | 2.250 | 27.125 | 4/4 |
| 14 | | Kіpr | 5.500 | 7.000 | 6.125 | 5.125 | 2.500 | 26.250 | 4/4 |
| 15 | | Denmark | 8.500 | 5.250 | 4.875 | 5.125 | 1.625 | 25.375 | 3/4 |